Griffith out of the portal per Thamel!
inferring from some of the pods
Sounds like Terry Joseph was part of the original problem here.
Jafar Armstrong
Looks like University of Illinois
---
At night, the ice weasels come.
Two big recruiting wins for Freeman right out of the gate
hoping Griffith can pull a Bilal or a Coney
I love that they call it a "portal"
I'm picturing a giant airlock and Ripley just saved Griffith from flying off into space.
I imagine him hanging out with the other guys in the portal.

or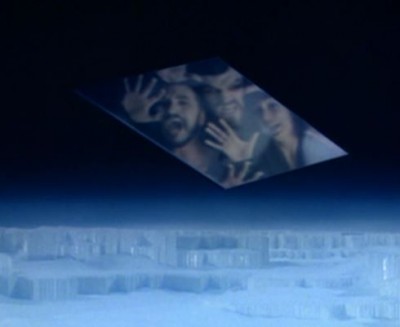 How about...
I knew you wouldn't do this
---
At night, the ice weasels come.
I always think of the place that gets Ozzie Smith
Yup - that's exactly what I picture
A world between worlds. A limbo dimension connecting all D1 universities. A portal, if you will, that grants the entrant the opportunity to transfer among possible timelines.
so basically
You can travel through space OR time but not both at once
"But probably it will be in London... during the Blitz"
h/t Inspector Spacetime
Also, like the Tardis, the interior of the transfer portal can be infinitely large, depending on how many people enter.
(MORE FROM INSPECTOR SPACETIME)
Inspector Spacetime (Luke Perry!): Here we are, the 1960s, the greatest, grooviest period in the entire history of the entire universe. I'm lucky. I get to visit places like this because I can travel through time and space, but not both at once. Do you know why that is, Ensign?
Ensign (Jennie Garth!): Because, Inspector Spacetime, our minds would be blown with the space/time confusion.
Inspector Spacetime : That's right. And now I must sleep with the sexiest woman here, who is also my grandmother, or I will cease to exist.
Ensign : How do you know I'm not your grandmother?
Inspector Spacetime : [Seductively] There's only one way to find out.