that ad ran in the Observer today
What am I missing?
I dont see any value in running this type of ad.
1. Fans dont have ownership. Who cares if your team loses. There are lots of fans all over the world who's teams aren't winners. Notre Dame doesn't owe you squat. Grow up already.
2. This type of ad just makes for bad jokes from the fans of your competitors. By running this kind of ad, you've brought ridicule to your beloved team. How does that provide any value? Be part of the solution, not part of the problem. This ad is more a part of the problem, than the solution.
3. This type of ad just causes more problems for the existing team members. Do you think they enjoy trying to get a college degree and having a tough season? Can you imagine how they feel after working all week long, having a shitty game performance, only to come back to ND and to try to focus and face exams?
4. This type of ad just causes more problems for the existing coaching staff. They're out trying to make the team better. They're recruiting, trying to figure/negotiate staff changes etc. Do you think this makes them more successful? Do think this helps them recruit top notch talent to ND? Does this help them bring in new coaches? Why on earth would new coaches/top recruits want to come to a place that is bathed in this kind of stupidity?
5. This does not help ND make a smooth transition in to a more successful solution.
6. This is people's lives we're talking about. Yes, its part of the job, but nonetheless, these people that are trying to do a good job will have nutjobs prank calling them in the middle of the night and leaving hate voicemail and even death threats (yes, ND fans definitely do this kind of shit). Their children will have a crappy time at school because other stupid children will mimic this kind of lame tactic.

Is there some sort of value to this that I'm am missing? I've been trying to think of something positive that can come from this, but I just dont see it.
If you really think Jack Swarbrick is the problem, then you have to re-evaluate who put him in that position and quite frankly, I dont think Fr Jenkins should have to waste his time dealing with a bunch of prissy fans that have their panties in a twist.
---
"Short on hope"
the Rakes charity drive got equal time in the Indy Star
The Victors are having fun with it.
Sports Illustrated picked it up
oh, it'll make all the rounds
You are correct it is everywhere.
BTW:
This doesn't really fit here but I sort of want it hidden.
I posted that gofundme link yesterday not necessarily knowing it was an NDN invention. I guess I could have figured it out but I did not think about it. It came from dorm mates who, I guess are prolly on NDN. Though the ad did generate a little discussion in our email chain of about 50 people.
I rarely read NDN but I went over there today out of curiosity and references from here.
My real question:
Are we one of the happyhapppyfun boards? And why won't my smiley face work?
there is a small group, like maybe 5 people
at NDNation who read this board religiously, pick out posts here to ridicule, and then comment about them, almost daily, on NDNation (without linking, and usually obliquely). The rest of the board over there probably doesn't understand what they're posting about. I don't read over there as much as I used to, so I usually get something emailed to me by people who are still active on both boards who clue me in.
This board, as you know, is open to read to anybody, and over the years we've developed a huge lurker readership. TPG is going to eclipse three and a half million page views for 2016 (which is actually down from five million last year, and six and a half million in 2014). This is all with just a couple of hundred registered handles, and only about forty active posters on any given day. Because this board is open to read to anyone, extraneous discussion is going to happen from time to time. I see posts here become topics on twitter, for example, or on other ND message boards all the time. That's to be expected.
But the obsessed few on NDNation, who not only lurk but also feel compelled to take regular pot shots, are behaving differently. I don't understand their motivation. It seems it is solely to ridicule. I find it pathetic, but not worth getting too riled up about. Most of them I know, too, which makes it weird.
Gotcha
I have always known there was some tension but it has always been pretty obvious that we, as in this Board, should be above it.
I was a bit surprised about the open discussion re: the ad.
Frankly, when I found out the funding thing was done by NDNation, I was going to get a polite reminder.
But whatever thanks for keeping it civil around here.
I think the discussion in this case is fine
After all, it's a national story about Notre Dame. We shouldn't pretend to ignore it. And I haven't seen any bashing of specific individuals over there. The commentary has been aimed at the campaign.
It goes both ways
Unfortunately, some on NDNation and some on TPG are obsessed with each other. The snark level is out of control.
Perhaps both sides can dial it down.
revised response
Email me if you want to discuss this further, but I'm not talking about garden variety snark in this case.
False equivalence.
There is much less NDN chatter here now, thank goodness.
When the football word "contain" became a source of angst
among experts who had never strapped on the pads, I knew it was past time to move on.
Coach Fleck will unify all factions, though.
#WhatWillYouRowFor?
Haugh, Hamilton, etc.... all licking their chops.
What is most disappointing...
...are the people that post here, in one type of voice/tone, and then go and post elsewhere, with a completely different one, or take shots back across the sea.
Get the bucket ready...
I don't put Kevin in that category
oh come on, kevin's an asshole
he's a good people and i have no idea what anyone's talking about, but the reason kevin and i liked each other so much when we worked together is assholes tend to get along with assholes.
oh and there's strength in numbers when you're deep in enemy territory like we were
I like him quite a bit.
It was intended as a gentle chide based on some of what I've read today. Didn't mean it as anything more than that.
Ditto.
Both Kevins, in fact, are good people. One didn't even kill me when offered the opportunity.
Speaking of, how is that there can be multiple handles with the same name?
there's only one Kevin here that I know of
There was another
I am not sure if he retired his handle or bowed out. But there have been 2 different ones, the commonality is that both were '99 grads. One from Carroll, the other from Dillon. The latter participating in one of the Backroom outings (Foster's suck?).
But both good dudes.
HTown!
He's a superlurker but not a poster.
95% sure he penned this....
Man, its depressing to read the replies to that post
I think there were threads like that down the stretch
last year too. Remember when we were 9-1 with only a hair's breadth loss to #2 Clemson, on the road, at night, in a monsoon?
Sure
And I imagine I penned a few that talked about how we were set up for a gaggle of double-digit win seasons, given the QB and skill position depth charts, and the nice recruiting momentum we were building.
Funny thing is, all that might still be true.
my ad
It Is Time to Move On From Brian Kelly
Notre Dame Football has achieved some success under the leadership of Brian Kelly, with an appearance in the national championship game following the 2012 season.
Unfortunately, since that peak, the trajectory of the program has been downward, spiraling into a season that ranks among the worst in program history.
After seven years under Coach Kelly's stewardship, a 4-8 season record -- against the easiest schedule in years -- is simply unacceptable.
We believe a fresh start, with a new coach, is required to reinvigorate Notre Dame football, and put it back onto the path to success. Please join us in urging our administration to make this change as soon as possible.
FOR A FRESH START -- FIRE KELLY NOW.
paid for by (organization name with contact info)
Hmm.
Can we add some colored boxes? And maybe a multitude of fonts?
Mine: Go Irish! Beat Dawgs!
Yours is much too cerebral.
Works for me. With the added benefit of it looking like
it was written by a mature adult.
I haven't added the blinking lights and pom salutes yet
If ChestertonLep could design a better ad than you...
[ No text ]
---
Listen to the voice of Life, and you will hear Life crying, "Be!"
Porn salutes? In a student newspaper??
Oh! Never mind.
Fair. Well put-together. Concise. Clear.
Do the students even read the 'Print Edition'?
Is it still something that is distributed in the dining halls and elsewhere where the student body is picking up copies? I'd tend to believe they're getting it distributed to their mobile devices or read it online.
Last time I was on campus (VT game), the print copies
were all in their usual places, and there was nothing to indicate that students were ignoring them.
Rumor is that this ad is airing tomorrow
Did you know it's illegal to frolic nude in Wrigleyville?
Out of curiosity...
And this is a serious (if Socratic) question: How long did it take you to make that?
---
Listen to the voice of Life, and you will hear Life crying, "Be!"
~45 minutes
while I was procrastinating from some boring but important work I had to do.
That's about 900% longer than I would've expected
Disappointingly long when compared to the mere 300% above budgeted time that such ads created by Ritter have taken to produce over the last four years, while also falling 40% short of the per-ad word count he has generated over the last two years.
---
Listen to the voice of Life, and you will hear Life crying, "Be!"
Should have put it in Viewpoint, signed by 4 Lewis freshmen
[fire emoji]
[ No text ]
---
Sometimes I rhyme slow sometimes I rhyme quick.
Any trademark Lawyers in here?
the inclusion of that is reprehensible
The aesthetic criticisms of the ad are one thing, fine. The layout sucks, big deal.
But drawing an equivalence between the efforts in the "Fighting For" campaign and winning some lousy football games is simply galling. Let's recap what the campaign is about:
* promoting global health
* space exploration
* ethical use of technology
* curing cancer
* engineering projects in the third world
* equal education opportunities
* fighting tuberculosis
* rebuilding after hurricanes
* improving pediatric care
* mediating international conflicts
* building interreligious dialogue
* working on treatments for autism
* promoting literacy
* not losing a football game to Navy
Not a trademark lawyer, but I'm guessing fair use.
FU is, in my experience, more limited than one would
expect (or at least narrower than I expected).
Whether or not it is fair use, "FU" is appropriate for this
[ No text ]
---
At night, the ice weasels come.
Wait. That was the final design?
There's way, WAY too much on the page.
It looks like 25 people collaboratively used Powerpoint to try to recreate a GeoCities website, then agreed that everyone's contributions were worthy of inclusion.
But in a more concrete sense:
1) They do a terrible job hiding the fact that they're cherry-picking data.
It makes you look silly to use "in 9 seasons" and "over the last 4 seasons" as bullet points in the same list.
There's no explanation for the shifting timeframe, so even a casual reader assumes they're trying to gild the lily.
Throw in the "over last 3 seasons" in the Ty/Kelly bit, and the 7 season timeframe "2010-2016" in the ND/Stanford part.... and what may be the first use in history of the "Wins Over Top 12 Teams" stat - and your credibility is just immediately shot.
Instead of taking your argument at face value, readers just immediately go "what happened to Stanford 7 years ago?" Why three years of Kelly? "Did we lose to a bunch of teams ranked #12, or beat a #13, or what?"
2) It's a PowerPoint eyechart. The ad needs 50% less text.
Using an off-the-shelf font looks amateurish, and while you get points for using a single font, you used at least 7 different sizes and bold/italic variations. That has the same effect as mixing Comic Sans and Times New Roman.
The number matrices comparing Kelly and Ty, and ND and Stanford, should have been be shown with infographics. Even regular old MS Office bar graphs would be a massive improvement.
Did they clear the use of those photographs? Or were they taken/owned by someone involved with the ad? If you're going to go purchase & use photos in a print ad, make them a focal point!
3) How is "failed to uphold standards" a category of failure unto itself?
All possible failures are either on-field, or off-field. And we used those. The "failure to uphold standards" stuff they cite is all "on-field".
It's piling on, muddling the message, and it's ALSO a cherry-picked timeframe. There's no reasonable rationale for comparing Kelly's last 3 seasons against all 100 years of ND football.
Make the entire point of the ad "failing on-field, failing off-field." It's easy to grasp.
Then cut everything else. "Denial of Accountability" and "Ridiculed in National Media" are bullet points that just INVITE disagreement.
4) The "result" column comparing Willingham and Kelly fired/extended is objectively false.
Kelly wasn't extended AFTER the cited 3-year run. He was extended in January 2016. At the time of the extension, his last three seasons had a .692 win percentage. And if I can cherry-pick for a moment, his last FOUR seasons were at .750!
*****
Here's the thing. I agree that Kelly should be gone, soon. But reading this ad, my knee-jerk reaction is "I don't want to be on the side of these people".
If you don't think Kelly is good enough, post the data. MANY people will agree! Most people, probably!
But if you use a game of 3-card monte to try to convince people that he's worse than he is, those people will reflexively disagree with you.
Finally, the use of quotes at the end, with no context or attribution, is WAY too "inside baseball". To 99% of your readers, it looks like an amateurish punctuation mistake.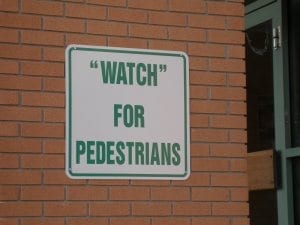 And you don't go for THREE zingers at the end. You go for ONE.
That was my gut reaction, too.
What a crappily designed ad. I wonder what the people who put it together are studying.
Your knee-jerk reaction is exactly on point
And it's precisely what drives the polarity. If this fodder wasn't so whack-job tea-party reactionary, I'd be more receptive to listening.
Instead it creates the most unlikely bedfellows, where a mediocre choice like Kelly sounds more than palatable if not appetizing. It's this kind of thoughtless reactionary behavior that produces a string of unsuccessful hires like Davie, Willingham, and Weis.
further on cherrypicking, context, etc
The ad attributes a quote to Swarbrick that says, "It's harder to win now than in 1988."
What he really said, in response to a question from Nolan asking if it was harder to win now than in 1988:
I think undoubtedly it is harder. Now, people from that era may have a different view. But there are things that make it harder. But it doesn't make any difference. It's harder to win basketball games than it was back then. It's harder to do a number of things. We don't treat any of that as an excuse or a reason to have different goals. I sort of embrace that. Some of those things that you might view as obstacles are ultimately what we have to offer young people. It is the eliteness of the institution and the quality of the education. You can't say it's an obstacle and then talk about how great it is because it helps you. That's the way it is. I wouldn't trade anything for the circumstance we now compete in. I think it's exactly what it should be. We have to do a better job with it, that's all. 
That's pretty infuriating
it's also used to trigger a comparison between
two programs from 2010-2016.
I mean, I understand "It's not 1988 anymore" as a bugaboo, but the only reason to paraphrase Swarbrick and include that quote in the ad is as a high-five line in an argument with fellow fans. The ad would become about 20% more effective if they'd just taken that sentence and block of text out
Exactly. Agreed all around.
[ No text ]
---
Listen to the voice of Life, and you will hear Life crying, "Be!"
They spent tens of minutes on the design, Matt.
Did no one have the MS Office version with Publisher?
I'm not saying anyone had to hire a professional.
I'm saying that my boss wouldn't let me use a slide that looked like that in a PPT for an internal presentation to my own team.
Less would have been SO much more.
And the stuff that remained after editing should have been presented more clearly and more honestly.
We should demand better
From a group protesting in such a way. Oh, the irony.
That's a 1-11 advertisement from a 2-10 message board protesting a 4-8 season.
---
-Ya boy Jackmerius Tacktheritrix
don't disagree
But I think the administration kind of owns this one, given their lack of communication with the fans.
That wasn't in the ad
This whole "communicating with the fans" idea is pretty silly. If there was a presser Jack wouldn't say much, the questions wouldn't be all that intriguing, and we'd learn next to nothing. That's how things work at any other school.
So what do we want, really?
Seems like the more someone wants him to speak the more they loath him, and the reasoning is little more than another opportunity to crush him, and bonus time, the reporters too.
---
-Ya boy Jackmerius Tacktheritrix
I don't think that's exactly right either
As said elsewhere, I don't think it's a lack of communication with fans, I think it's that many fans don't like the substance, tone, and delivery of the communication.
And not sure if you've heard of this but Notre Dame has created outreach with some of its fans. I know of at least one person, who I'd easily categorize in the "disenfranchised by Brian Kelly" group (DRINK!), who has participated in this council.
http://www.ndinsider.com/irishstew/notre-dame-athletics-to-create-fan-council/article_7...
So it's not exactly a self-fulfilling echo chamber.
that might all be true
ND would go a long way with a live presser with Jack to address probation, the season, etc.
Do you think the questions would be all that different?
I bet even the most antagonistic of fans who might type in highly aggressive questions on the Internet, would find some sense of decorum and professionalism at a formal press conference and significantly dial-down the rhetoric.
sometimes, style counts as much as substance
You know, like the ad we're torching in this thread.
Think you are confusing the punch line with substance
Notre Dame: Fighting for a more creative fan base!
Notre Dame strives for excellence in all things
except newspaper ads demanding the firing of the football coach and athletic director.
it doesn't even demand the firings!
It would make more sense and look better if it did that
It's like Leslie Knope's campaign ad against Bobby
Newport. It consists of an unintelligible laundry list of crammed-together information. And it doesn't even contain an "ask" (just like Leslie failed to indicate in any way that she was running for office).
1. I don't know if I understand this
2. I think it's important to claim here that there is a reasonable case to be made that Kelly's time has run its course and that the football program hasn't done great under Swarbrick

3. Bannon, I think, is a very smart person (and also potentially a horrifyingly scary person). The critique of this ad is that its half baked and a strategic nothing, which is different from that guy's m.o. I would say
It twists facts. That is all I was getting at.
eh, I think the facts of the case are fine
and all propagandists twist facts and situations, professional and amateur. That's what advocacy is
You can't be that obvious about it.
To cite in the same ad, with no explanation, a team's performance over the last 9 years, 7 years, 4 years, and 3 years, depending on the stat you want to cite... that's clownish.
that's a good point
especially since there's enough there for one coherent case, as opposed to trying to win 6 or 7 independent but cross-cutting cases
I can't find the gofundme page. Is it gone?
GoFundMe effectively shut it down
They didn't say "stop this campaign," but they froze it for not complying with their terms of service and the organize backed out. I'm a little fuzzy on exactly what the issue was, but from what I can gather they wanted the person organizing it to be clearer about who she was and on whose behalf she was acting. She got a little frazzled with all of it and decided to withdraw and refund everyone's money, per her comment on the campaign page before it went down. Here's her comment:
Yesterday GoFundMe froze the newspaper ad campaign from withdrawing money. They wanted more clarification about who I am and asked me to tell you that funds would be drawn in my name. They are within their rights for asking me to do this and I have updated my campaign. However, as I am up all night worrying about having frozen funds and missing a deadline for the papers once approved, not to mention possible liabilities, I realized that I am done. I am so sorry I am letting everyone down. I am going to ask them to issue everyone a refund. If anyone wants to take the torch from me, I still have the designs, figures, and contacts...
That led to some speculation on NDN that the university pressure GoFundMe into shutting the campaign down. Like GoFundMe would give a shit.
---
Listen to the voice of Life, and you will hear Life crying, "Be!"
Honestly, it made me laugh
I know that's probably a mean reaction, but it's such a sad little attempt at outrage.
---
At night, the ice weasels come.
Someone set it against the C4C letter the other day
I think it was Jay, in fact; the comparison really highlights the difference between how effective their message was then and how utterly ineffective this will be. The C4C letter was a carefully constructed, reasonably worded letter to express concern, and it was sent from the NDN Board Ops on behalf of their constituency to the board. This a slapdash amalgam of complaints with no call to action posted in a very public forum and with no attribution, and on top of that it looks completely amateurish. Honestly, LSUfreek would've put something together that had more emotional impact and effect. They might as well have used the whitespace at the bottom to say "P.S. I am not a crackpot."
The whole thing is encapsulated perfectly in one of the donor's comments on the GoFundMe campaign page:
This is probably pissing up wind, but we cannot stand by and do nothing.
You're right, bud. It is pissing up wind. And needing to do something is not a justification for doing just anything. You want to make sure that your complaints go unheard, that they're dismissed as the poorly organized ragings of a bitter fan base? Take out an ad like this.
---
Listen to the voice of Life, and you will hear Life crying, "Be!"
I'm getting a weird image from that
Of a guy running sideways so he won't get wet pissing upwind.
This sums up my feelings nicely
Wanting change is an individual prerogative, but setting up a website whose sole purpose is to humiliate someone is neither mature nor intelligent. Anyone who would operate such a site, regardless of who the coach is or what he or she may claim about their allegiances, is no Notre Dame fan. If you want change, work for it in the context of your support and love for the university, not via embarrassing slobberings about how a football team isn't winning enough.
They should revise "embarrassing slobberings" to
include a hyperlink to the ad.
In the spirit of continuing to celebrate ND's poor
off the field track record under Kelly.....
It's important to point out Brian's firm opposition to this event.*
* Kelly not only opposed his players uniting with local area youth, he then demanded that instead of donating $125 for each child, that they should have to pay $125 to hang out with his football players. But this was all rectified once pissed off Irish fans who want to make ND great again™ restored natural order.