What do y'all think of this?
So now Stanford is our "aspirational peer"?
I find that situation fairly amusing. I suspect there is a lot of overlap in the group that was miffed about Kevin White's view of Stanford as what we should aspire to be, and the group that is now spending money to question why we can't be more like Stanford.
We're big on 'residentiality' again too.
Our student-athletes are being sequestered in the Gug and need to spend more time with the student body and in the dorms.
There are several people who I respect....
who elected to participate.
I don't believe it will have the desired effect (quite the opposite) but God loves a trier I suppose.
In all seriousness...
My wife is a very talented designer. If they would like to flow some of that sweet, sweet gofundme money our way I will ensure she designs the most cromulent anti Kelly/Swarbrick ad the Notre Dame administration has ever disregarded.
I hope this makes them feel good about themselves.
Your Participation Certificate is in the mail.
OT: Just a quick question...
How many times have you been so angry at football you've ended up driving around nude?
Um, I drive around nude when ND plays well.
Who hasn't?
What really makes me wonder about that comment is that it sounds like he started driving fully clothed, and got so angry that he ended up fully nude by the time he pulled the car over.
I mean, there's mad and there's disrobing on the highway with the Catholic Channel on SiriusXM mad.
Who doesn't disrobe to the Catholic Channel?
Some of these have been very clever
but no one else has used PayPal funds from selling the Dawson's Creek Box Set.
Just saying.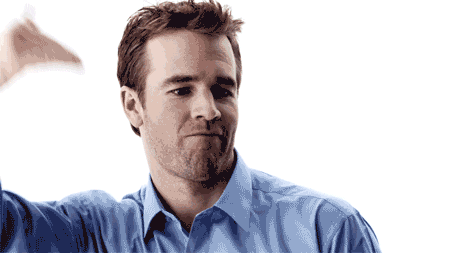 ---
"F--- everyone who isn't us."
#Team128
I can't decide what was a bigger waste of money
This or the Stein recount.
There are a lot of wastes of money
when it comes to ND football. The ad/billboard, Crossroads project, BVG contract, ticket prices, etc. They're all a waste of money. I didn't see the Center for Homeless drive in response to those other wastes of money?
That's a good point
ND internet should have done the Center for the Homeless drive long ago, but better late than never.
And if anyone is interested, the donations and comments here are serving multiple purposes (legitimately helping people in need, airing of grievances, a lot of fun Michigan jokes, Rees/Muffet/Brey tributes): https://www.gofundme.com/rakes-report-christmas-giving1
(Thanks, as always, to Paint for the original art and to everyone on this board who has already donated. You folks are great.)
hey, whatever happened to the Rakes podcast?
Just on a bit of a hiatus
Combination of me being absolutely crushed with work with the election and then being so very football sad. MHB and I have some ideas kicking around.
I was trying to think of an appropriate response
But your post is literally the dumbest exhibition of logic I have seen in months. You have left me speechless, congrats.
You need to start giving charitable reads to posts here
Why do you find that funny?
Link
Sorry - it was a post you participated in, but didn't start.
not helping
You guys don't take coaching very well.
Now you sound like Brian Kelly
the posting has been simply atrocious
We're just trying to take the posting day to day
Yeah, I guess I'm not following.
Why does someone else's post have impact on your response?
I echo what HR says
Try to engage without going off on someone personally. It's not hard to do.
I made my point below.
I interpreted his reference to CFTH as being a dick so I responded in kind. If someone's going to be an asshole, I'll let them know it. I also didn't call him an idiot, I said he had piss poor logic and made no sense. If I wanted to call him an idiot, I would have.
As for HR's post, I've made 39 posts since November 1, the vast majority being coaching search updates. If there's something I need to "start," then whatever. Seacrest out.
Edit: Respectfully, I'm done addressing this. Any and all future grievances against me should be channeled into donations for the Rakes charity drive.
just take a breath before you post
That's all I'm asking. Try to dial back the combative tone and go for something more constructive. Be charitable. Use some wit. Keep a light touch.
This goes for everybody, not just you. Sorry to single you out, but it was worth bringing up.
figure out a way to rephrase that
I don't even know what point he's trying to make.
That every dollar the athletic department spends is a waste of money? That charitable giving is hypocritical? Seriously, I'm so stupified that I have no idea what to say.
perhaps ask about his logic
rather than being an asshole about it.
I don't want to get into a back and forth
Frankly I interpreted his snipe at Chris' CFTH fundraising campaign as assholeish so I responded in kind. Feel free to handle as you wish, I will cease engagement on the topic.
I admitted the ad/billboard is a waste of money
So are a lot of things in life. It's a weak argument for why someone thinks it's as stupid venture.
well I was wondering too
I was going to ask Rob about what ND's spending has to do with this waste of money, but you jumped in there and called him an idiot.
It's pure utilitarianism
That's why Rob also sold all of his belongings and donated the money to a worthy cause, just as he expects the athletic department to do.
Also, apologies to utilitarians out there.
The noblest of ventures.
I propose that the athletic department skip its resources and begin by selling off Fisher Hall first.
Okay, this movement I can support
I'm sure the people involved feel good for participating.
The ads design is laughably bad
But I'm heartened to see people of goodwill taking action over something they care about.
I think the medium is the message in this case
I'm all for voicing opinion, but this style of venting won't move the ball. In fact, it could backfire, embarrassing Notre Dame and painting its alumni as nutty. It will be a national story, and it won't reflect well on the purchasers. Nothing says "I am a crackpot" more than taking out a complaint ad or buying billboard space (except maybe an airplane banner over the stadium).
Worse, there's no argument presented, nor anything concrete to act on or respond to. The group BOT letter towards the end of the Willingham era was much more articulate and specific. This is a mess.
Good point, but I have a simple solution for your worry
just sign the ad "P.S. I am not a crackpot"
---
providing less clarification since 1991
that's the image I had in mind
I agree.
They have legitimate concerns about the state of the football program, but trying to publicly shame the University into action isn't very mature (by NDN's own previous standards as outlined in the link below). Not only will it likely miss it's mark with Swarbrick's superiors, it is likely also to embarrass the players and provide fodder to our opponents on the recruiting trail.
They expect Brian Kelly to conduct family business 'in house', not publicly. I think they should be doing the same. The C4C letter was alumni taking care of family business in house in a respectful fashion. This attempt at public shaming should be beneath Notre Dame fans and alumni.
At the same time
What did the Dakota Pipeline protest do? Apparently it shut it down
hey, if they want to build an oil pipeline across campus
I'll show up and protest.
Counterargument there:
Most people had never heard of that pipeline, so the protests were highly effective in bringing awareness and visibility to the issue. And, you know, the decisions were made by a government that is ultimately accountable to the public.
The fact that Brian Kelly didn't do well this past season, and that some Notre Dame fans are unhappy with his performance as a coach, is likely not lost on anybody -- particularly in a decision-making context.
weren't they also physically in the way of the pipeline?
we must not allow Brian Kelly to lead the team out of the tunnel against Temple
adidas might throw some money at this idea.
I'll check with Mr. Soros, too.
It's Awesome
If your primary concerns are fetishising palace intrigue, playing got ya, using "standards" as a vehicle to herd everyone into corners of Guardians of Truth vs. Excuse Makers, and buying years worth of outrage towards the school.
Whether it's naivety or something worse this ad drowns out any real or honest attempt to create change for Notre Dame.
There are many people frustrated with the current situation but find this ad completely embarssing. Those who can't figure out why are primarily doing so because they don't want to acknowledge that nuance since it takes away from my first sentence.
We can vilify certain people all we want but this stuff is long on vendetta and short on answers. I'm interested in answers.
---
-Ya boy Jackmerius Tacktheritrix
Savage, can you repost what you posted?
I thought it was a fine post. I was going to chew on it and respond, but now it's gone.
Give your money to literally anything else instead.
I'll be the one to take the opposite viewpoint I guess...
First, I am not a fan of the ad design. I'm old school in my behavioral economics. I don't buy all this "raise awareness" bullshit. Every ad like this should have a call to action. Specifically, what do we ("the alumni") want the reader of the advertisement to do? Call ND? Cease donations? send a letter? Write our local congressman? It just feels a little slapdash to me in execution.
Now, design complaints aside, I don't think this is a fundamentally terrible idea. Similar to US politics, I think there is a growing polarization within the ND fanbase and alumni communities. Both sides paint the other with a broad brush to the point where neither is willing to engage in honest conversation about what actually needs to change. I think the onus for establishing that dialogue resides squarely on the side of the administration. And that is precisely where I think Swarbrick has failed miserably. Through inaction and silence, he has allowed this divide in our base to fester and grow. That divide is now manifesting through extreme action. To a certain extent, if this ad runs, its ND's "Trump" moment. It's the moment where those who feel unheard, ignored, and marginalized lash out at the establishment.
This can be fixed IMO. But it requires some folks who have historically not be willing to swallow some pride to man up and have an uncomfortable conversation with people they may have previously thought to be "lunatics" (Jack Nolan's words to describe the NDnation folks). They may just be internet celebrities and mods at places like NDnation, ISD, UHND, here, etc but they wield tremendous power over the collective pulse of the ND masses. I think Jack should be taking time to have two way conversations with these people - understand where they are coming from while also communicating his positions. Get beyond the clickbait hairpulling reactions and discuss the facts. Treat these people like the intelligent alumni they are and give the unvarnished truth and be willing to hear the same from them. Instead we get communications via ND's version of Fox News (aka Jack Nolan). This only serves to further anger these groups.
If running this ad results in Jack picking up a phone and saying "lets talk" then I'm all for it. Even if it results in embarrassing ESPN moments.
Where do you see this polarization?
It is completely foreign to me. I wonder if the perception of polarization is an effect of reading NDN.
I think it's important to define "polarization"
As in, what is the polarizing factor at play: BK, Swarbrick, general anger?
I think it also depends on your bubble.
We have people on both sides of the "fire BK" fence at HLS, but we're all civil to each other, even in those debates whether publicly or privately. No one is on the "fire Swarbrick" train.
On Twitter, that will vary, but, for the most part, the people I interact with are still mostly civil.
With my friends, again, lots of opinions, but still civil.
The "polarization" in regards to anger at ND/"ND promotes/supports losing football" seems to be this completely foreign thing that is well outside my various bubbles.
---
Her Loyal Sons | Twitter
I feel it
But it's not really a poltical-type divide. I think it's between people who feel anger when the team loses and people who feel sad.
Anger requires retribution. Sadness requires comfort. People who are angry want someone to blame. People who are sad want to see changes that will make them optimistic again. Sometimes those positions coalesce into a clear direction, like firing a certain coach. Sometimes, they don't, and I think we're at that point right now.
Since it's an emotional divide, not an intellectual one, people end up talking past each other.
As someone that could be in said lunatic bin
I absolutely do not want any athletic director engaging me in that kind of a direct manner like my opinions actually matter in terms of influence. They are paid to be the smarter people in the room for a reason. If they feel need to sit down with message board posters and bloggers to help bridge some kind of gap, then that's a gigantic problem on their end.
All of our stuff is easily accessible on the internet. They can check the pulse from that.
If people feel like their voice isn't being heard and they feel like they are shouting at clouds, that's their problem. Because the truth of the matter is that ND is incredibly aware of public/internet sentiment. Swarbrick practically admitted as much in his interview with Nolan.
---
Her Loyal Sons | Twitter
RE: the "divide"
To what extent is this different than your normal generational conflicts over the future of beloved institutions? Is recency bias plus information ubiquity just making us think it's "worse"?
All this looks pretty similar to when I was a student during the Davie/Ty regimes.
To what changes do you think ND is going to be amenable?
I've listened a lot in the past three or four years to a couple guys who have personal relationships with football and non-football student-athletes and I am not sure that ND can do much more than it's doing to keep those football student-athletes a real part of the university and not just hired guns.
Did you know that ND has roughly 125 student-athletes on scholarship in each grade, with roughly 20 of those being football student-athletes? And that ND has roughly 2000 kids in each grade? And that ND has roughly 20,000 applicants for the 2000 spots? And that of those 20,000 applicants, last year 8,000 of them were in the top 1% on standardized testing? Which is to say that if ND wanted to, it could fill its entering frosh class 4 times over with kids in the top 1% academically. Obviously, ND doesn't do this, but with roughly 1/4 of the class for legacies and the 125 student-athletes, you can figure that 1/3 to 1/2 of the entering class is in the top 1% of students nationwide. And to that group, ND adds student-athletes, including football student-athletes that ND wants to succeed at ND and not just be football mercenaries. It's hard enough with the "country club sports" to get kids who will fit -- even though it seems it shouldn't be. But with football it's even harder.
So what is ND to do?
It seems to me that the fanbase (drink!) is now wrapped in a cycle of "fire [name] and hire [name]" because confronting the underlying changes to the academic side of the university may lead to some uncomfortable conclusions.
think there's a lot to chew on in here
as in, if the university thinks that ultimately big time football is not a sustainable endeavor, then there is no harm in trying to test the boundaries of the market and fan enthusiasm. how deep, exactly, is the wellspring of people who are simply enamored of the ND Experience™? The "I Demand Winning Football" crowd is going to leave eventually as it becomes clear that due to (concussion risk, paying players, cesspool concerns, institutional imperatives, etc.) the "ND as College Football Powerhouse" days aren't coming back, so why not try to get while the getting is good and then when the dam breaks circle back to the loyal base of affinity customers?
Yeah.
I've been chewing a lot recently.
And on your Crossroads thoughts, I wonder if ND thought that a few football-related dominoes (NCAA willingness to enforce amateurism, future of paying players, concussions/CTE exploding into an issue, etc.) were going to fall ND's way such that when they fell "not ND's" way, ND is starting to view Crossroads (that was built because of anticipated long-term commitments to top flight football) as part of that short-term money-making solution that then needs to be repurposed in the not-distant future.
As I discussed in real-world conversation recently, ND has "arrived" as an institution. It had not yet done so when I attended. I recall fondly how we as students felt when US News came out one year and we were ahead of Georgetown -- first time ever we were the "top" Catholic school. Now ND is firmly entrenched in the top 20 and unlikely to rise higher. So ND has "arrived" so to say at its acme. At this point, what separates ND is its ethical (moral/Catholic) mission -- what are we fighting for in so many areas. Because ND is no longer the school striving to get ahead and educating kids who are doing the same.
EDIT: And with respect to the football players, this means a greater separation from the regular student body than there was when I was there, and a much greater separation than there was 10 or 20 years before I was there (when the last championships were won). I can see that ND would have looked at Crossroads in light of what it thought would happen to college football and decide to build it to entrench ND in what ND thought the world would look like. But then the world fell a way that ND didn't want and that clearly doesn't favor ND.
And if that's the case, and given what ND continues to believe about its student-athletes (that they're not mercenaries), ND's priorities may be very different than those of the fans/alums who are focused on the all-time winning percentage or the number of years since the last national title in football.
Not only "what would happen to college football"
But looking at the landscape and realizing that its going to be damn difficult to come close to replicating what two of the best coaches EVER are going to do at institutions that are perfectly entrenched and willing to do whatever is necessary to keep stocking their shelves with crystal footballs. Someone might catch their teams on bad days now and then, but ND simply can't complete with Urban and Saban in this environment. Unless they stumble onto the next Urban or Saban. Which is a complete crapshoot.
Which of those dominoes have gone "against" ND?
I might be mixing up my timelines, but I'm not sure any of those are "new" since Crossroads was begun, or have really been answered one way or the other. What are the specific existential CFB football things that have gone against the Dome?
Also, I'm a little confused by "repurposing" Crossroads. Sure it has a lot of stuff glommed onto it, but what could it be changed into?
Off the top of my head
Assuming that Crossroads was conceived and launched as an initiative some time in the ~2010/2011 era
- I think the path toward paying players has accelerated
- the untenability of the NCAA enforcement model for ND has become abundantly clear. Look at our treatment for compliance as opposed to UNC or FSU's or Penn State's (!) treatment for defiance and obfuscation
- I think the on-field payoff for the investments made in the football program (training table, Gug upgrades, more $$ for assistant coaches, having a well regarded coach) have underwhelmed relative to expectations
- the arms race at leading institutions has accelerated dramatically, as has the apparent gulf in the way they do things vs. the way ND would prefer to do things
- There has been a large secular decline in the market for tickets to live sporting events
- the increasing fracturing of the media landscape has at once made the NBC contract dramatically less important, while simultaneously offering a stable, lucrative media path forward for any entity which invests in its own production and broadcast capabilities

These all seem like pretty big dominoes to me
Thanks for the specificity
I think the path toward paying players has accelerated
I disagree. I think the failure of NW's union thing and the stipend stuff has slowed it down.
the untenability of the NCAA enforcement model for ND has become abundantly clear. Look at our treatment for compliance as opposed to UNC or FSU's or Penn State's (!) treatment for defiance and obfuscation
Agreed, this is a troubling development.
I think the on-field payoff for the investments made in the football program (training table, Gug upgrades, more $$ for assistant coaches, having a well regarded coach) have underwhelmed relative to expectations
Only insofar as BVG was a terrible first attempt at a million dollar coordinator. The DC search this offseason will say a lot about how the institutional wind is blowing.
the arms race at leading institutions has accelerated dramatically, as has the apparent gulf in the way they do things vs. the way ND would prefer to do things
Maybe. I'm not sure what makes this a breaking point now versus 15 years ago.
There has been a large secular decline in the market for tickets to live sporting events
I don't think ND has caught this cold yet, although the prices are certainly tempting fate. It's tough to tell how ND tickets will do in a good year.
the increasing fracturing of the media landscape has at once made the NBC contract dramatically less important, while simultaneously offering a stable, lucrative media path forward for any entity which invests in its own production and broadcast capabilities
If anything, ND sees this as an opportunity to do its own thing better than its competitors. A lot of money is going into its own media production. Also, I think with the EPL and rugby, that NBC is actually becoming a much more viable, farsighted and nimble media partner.
But that's just my take on these.
re tickets
ND was 1-1 when they played MSU and you caouldn't give those tickets away before the game (admittedly I wasn't out looking for takers) but I've never had a problem getting rid of extras so early in the season until this year.
People are also really starting to figure out that buying tickets up front is a losers bargain unless you have money to burn.
I really think they are going to struggle (relatively) selling tickets going forward
Question on this
It's hard to argue with the larger secular changes going on, especially in the long term, but isn't some of this anecdotal evidence somewhat soft? Or at least in the short-term?
I ask, because the university has announced that 90% of the premium seating related to the Crossroads expansion has been sold for next year ( http://www.ndinsider.com/football/notre-dame-stadium-project-brings-ticketing-changes-i... ), so enough folks are still active buyers. And those dollars are likely a little bit more meaningful than Jon Alum that sits in a corner upper bowl seat once (or every few) years.
It's certainly a phenomenon ND should be preparing for, but it's hard to see how dramatic the impact has been based on current examples. The demand formula at ND has traditionally been pretty transparent: win and seat prices hold fairly well.
It's very possible
And I haven't bought home tickets for a number of years, so I don't have any countering anecdotes.
I will say though that the Texas loss created a really nasty environment right off the bat. I'd be curious how it would have gone had ND been 2-0.
What do you all think our demographic is?
I am guessing it is 70%+ 45 year old and up, white, male, Catholic.
If I am correct, they better start addressing that (maybe they think they are with video board, turf, etc.?) or the demand for this product is going to fall off of a cliff.
I'm not sure about that "power" part
I'm not discounting the power to lead, but I think people for the most part still make up their own minds. And more to the point, they aren't going to get Jack Swarbrick fired. They are perfectly free to try, though.
Do I learn some things I didn't know from these various boards? Of course, all the time.
I think that's right, and I think that's where the
complaints of the ad do find some purchase with me. I have/had been pretty fully on the "Jenkins/Swarbrick/JAG Are Doing a Great Job!" bandwagon right up until Crossroads.
I've obviously spilled a lot of pixel ink bitching and bellyaching about that project and process here, so I will not get into the whole shebang here. I do think the fixation on earning the last marginal dollar of revenue has become unseemly on ND's part. Ticket prices are insane relative to the product on the field (and, if the secondary market is to be believed, relative to demand); I do find there to be an incongruous match between the declaration of economic value ND believes the ND football experience to have and the manner in which that product is presented. I also find there to be an incongruity between the leadership ND purports itself to take in the world vs. the cost and experience they offer to students.
I think one possibility is that ND thinks it sees the writing on the wall as to the viability of trying to compete in big time football and is simply trying to wring as many golden eggs from the goose before it dies. There's also a more cynical view in that the Crossroads project was a rotten strategic decision and now further bad strategic decisions are arising from the chasing of good money (and good opportunities) after bad.
That's not the way I take it at all
And I've heard that point of view many times. I just don't think it makes any logical sense. It sounds too much like a conspiracy theory. Who would be behind this conspiracy?
The Crossroads project seems to me to be recognizing football - and football excellence - as the integral part of Notre Dame that it is and does not presage acceptance of mediocrity. I'm not commenting on whether it's appropriate or not, just what it is. If we're continually bad and start to see empty seats, that will be a complete embarassment nobody wants. And I'm not in disagreement with everything you've said. I think the ticket prices are getting completely ridiculous and indefensible.
But back to the main point. We're getting skyboxes and a video board. When Michigan got skyboxes and a video board in the midst of the RichRod/Hoke era, did anyone think they were just trying to wring money out of a dying brand? Of course not. Why among all the schools that have done such expansions are we supposedly the only ones who are doing it for that reason? Nope, I don't buy it.
Last point on this - again from a logical standpoint, why would we strive for excellence in every sport, often achieving it, but accept mediocrity in the crown jewel that funds all the other sports? It makes not a lick of sense.
By no means do I mean "conspiracy"
or anything of that sort. I think you can be on a fairly clear journey to an end point without consciously setting out for that end point (the clumsy example I always use is that "friend" who you always intend to make plans with but can never quite get it together to actually meet; you might still ardently believe you are friends and that you are trying to make plans, but really what you are in the process of doing is revealing that you are not really friends).
In plainer language, I think the biggest thing is that Crossroads was/is a huge folly and follies have a way of compounding and creating downstream choices that are oftentimes incoherent. To the Michigan point, I do think that under Dave Brandon they were trying to wring every possible dollar out of the program and they were killing it whether intentionally or not. It was an extraction project rather than a husbandry project, to use Age of Empires terminology. And remember that they didn't change course until things got so bad they were giving away tickets with a can of coke -- and even then they needed an immense stroke of good fortune to get back on the up and up.
To your last point -- which is an excellent question -- I don't buy any notion of a conscious decision to de-emphasize football, or a feeling among the powers that be football success is on its face incongruent with a thriving university. What I do think is true, though, is that football among all the activities at ND right now is A) facing a large amount of secular murkiness (paying players, CTE, TV landscape, etc.) B) very easy to "take for granted" as a brand and revenue producer and C) the source of more headaches than all other university activities combined. At the very least it requires a lot of attention and energy to keep everything copasetic in ND Football land, and I think if you can actually put on cruise control and get 70% of the results for 35% of the gymnastics, that might become an attractive possibility over time.
I think the Brandon thing has zero application
Brandon was fired. The same people who hired Brandon fired him. And their stadium expansion had nothing to do with him.
As for the changing course thing, it was inevitable there. The can of Coke thing, BTW, Brandon's idea, and Michigan fans were totally and completely embarassed by it. His firing was inevitable. I don't think it would be any different at ND if it came to that. And it better not come to that. I also don't think Brandon and Swarbrick are cut from the same cloth at all, as evidenced by their "strained" relationship (putting it mildly).
actually i believe it was a new president that came in and
fired Brandon. at the very least it was imminently near to a transfer of power.
Let me backtrack on one thing. Brandon did not get fired
He resigned.
But he was not going to last.
While I generally agree with your post
people actually did think Michigan was trying to wring money out of a dying brand. Mainly because that's what Dave Brandon did best.
Here's where I think the Admin is, re: football
This is mostly speculation, but I think their actions bear this out:
1) They believe that having an FBS football program is an important aspect of the University's identity.
2) Their number one goal for the football team is the physical, intellectual, and spiritual education of the players. Their number two goal for the football team is to serve as a unifier for a diverse student body and far flung alumni. Their number three goal for the football team is to bring in money to support non-revenue sports and other University priorities. Success on the scoreboard facilitates those goals, and is therefore important.
3) They believe that competing for and winning national championships is hard, but possible and worth striving for. They are comfortable with "competing for" championships as a measure of success, rather than "winning", although they certainly would not be embarrassed by a national championship.
4) They believe that Brian Kelly's record from 2010-2015 was approximately the appropriate level of success for ND football, being in contention for a national championship twice and being in bowl games in all other years. They believe that 2016 was unacceptably bad, requiring changes in coaching process and personnel, but not requiring a complete overhaul.
5) They believe that there are core aspects of the University that they will not change in pursuit of winning. These include academic and behavioral standards, a commitment for all players to graduate with a meaningful degree, and for players to live and socialize with the rest of the student body. They do not believe any of the changes made in the past decade interfere with those core aspects of player life.
6) They would prefer for the football team to remain independent because they do not want to have to deal with football conference politics. They will join a conference only if forced to do so in order to compete for championships. If they join a conference, it will be the ACC.
7) They do not believe that field turf, a jumbotron, night games, or piped in music do any damage to their core goals for the football program. In fact, they believe that they help by improving home field advantage.
Those are my perceptions anyway.
I have a more pessimistic view, but this is a great layout.
I think you are spot on in your assessment
Moreover, I personally agree with all of those sentiments you attributed to the administration.
---
providing less clarification since 1991
Probably accurate, but a lot disagree with them on #4
The goals you've noted
seem similar to those of the MBB program as well. Obviously though, ND prioritizes football success over basketball success, at least in terms of the amount of resources they provide to both programs. So, if you're going to do that, shouldn't you have higher expectations for football than you have for basketball? Or are the additional resources just the table stakes necessary to reach the goals you've outlined?
First, yes
Football needs a ton of resources just to avoid becoming Northwestern.
Second, football generates a ton of revenue (and turns a profit), so the spending is easier to justify.
Third, there are hurdles in basketball that are simply impossible to overcome. We will never recruit with the elite powers, for instance.
I think those football program goals are probably realistic
Although I admit, that in my heart, I don't want them to be. That's something I struggle with in evaluating the football program and Coach Kelly.
But on the other hand, there isn't anything that is stopping us from playing fundamentally sound football. And that's something we haven't been doing. If we are able to elevate to that standard, I think we can compete at the same level that Stanford does. That's certainly all on Kelly and his coaching staff and is something that Swarbrick needs to demand out of the program.
That raises an interesting question
But on the other hand, there isn't anything that is stopping us from playing fundamentally sound football. And that's something we haven't been doing. If we are able to elevate to that standard, I think we can compete at the same level that Stanford does.
It seems to me that Stanford -- by embracing a certain type of student-athlete, a certain type of offensive philosophy, and a certain type of routing student-athletes through the school/program -- is able to reach a level where it plays fundamentally sound football and competes for double-digit wins almost every year but never quite reaches the championship (or now, playoffs). I think ND could easily do this, if we were as willing as Stanford to forego attempts to annually compete for national titles and instead focus on maximizing wins per season with the knowledge that we'd be "in the conversation" but out of realistic contention almost all years.
At Stanford, that doesn't matter. Being a "top team" matters (those Director's Cup points matter, in other words). Is ND-as-institution at the point where we feel the same?
I don't think Stanford's philosophy limits them
I think their limitations are similar to ND's. They've been more consistent but had less top end success than ND in the Shaw/Kelly eras because of Shaw and Kelly. Shaw is a good program manager that keeps the 9-3 train on the tracks. Kelly is a builder that can field a playoff caliber team but can't course correct in bad times until he hits rock bottom and can do his rebuilding thing again.
I do think Stanford has a lower floor as a program than ND due to less institutional and alumni support. Stanford is one bad hire from turning into a perpetually 2-10 mess again. We've probably seen ND's multi-year floor from 2007-2010.
I would be happy as a clam with Stanford like results.
me too
I think it might be something of a false choice, but I would be all for wins maximization. I think Shaw's run at Stanford is what we thought we were getting after 2012
That's a very good summary
I might disagree with some of it, but it's a matter of each of us having our own perspective based on what we see and how we interpret it.
Thanks for offering it. Great discussion point.
I thought you knew everything
Well, you do know the only time I've ever been wrong
It's when I thought I was wrong but I was right.
What questions do they want answered that Jack hasn't
answered?
We've been down this path before, haven't we? Folks rant and rave about the AD and then when they're provided access, they ask questions that are in line with the types of things Jack Nolan asked Swarbrick in last week's podcast.
I thought Nolan's questions were a solid representation of the types of issues that have been raised across NDN, ISD, 247, II and other fan sites. They weren't all softballs.
The thing is, I think they're demanding different answers. And that's not 'having a conversation' , it's beating your opponent into submission.
Agreed
What we heard for about five days was how Jack needed to get in front of a mic, how even if he was keeping Kelly he needed to make a public statement to calm the masses. Which I don't agree with at all, as it's asking the dog to willingly be wagged by the tail, but I get that people wanted to hear something.
Now that he came out and gave a pretty good interview, the same people are screaming about how he gave the wrong answers, which means not the answers they wanted.
---
Listen to the voice of Life, and you will hear Life crying, "Be!"
I'm not sure why anyone was surprised, either
They can certainly be disappointed, or royally pissed off to the point of wanting JS summarily fired (let alone BK), or however they want to feel. That is completely understandable. We had a horrific season. But what's the surprise?
Haven't they watched the man operate for these many years? When we were 2-5, he said Kelly would be back next year. I didn't hear an "provided we win out" or any such thing. It's not like BK telling Malik Zaire that he'd be back as the starter (a mistake, but that's a different discussion). In contrast, I don't think his lawyerly self makes pronouncements like that when he doesn't mean it.
Then there was his nodding at the post-USC presser when Kelly said he'd be back.
Why in heavens name do people put their stock in supposed "sources" nameless posters have when they've been wrong every time in the past? Then they are sooooo disappointed. Haven't they at least learned that the man keeps his own counsel?
In fairness to Jack Nolan
I thought his interview with Swarbrick pushed farther than you usually get with in-house media.
was there a list of demands?
This was just the airing of grievances.
I think on the 5th day of Festivus you announce your demands.
All this does is look silly
The people making actual decisions and doing the day-to-day work of trying to win football games and educate young people don't pay any attention to this at all. It just makes the fanbase look irrational.
On a more specific note, I'm not really comfortable with using the "last three years" as if they were monolithic.
This year was horrible, with failures from the head coach all the way down to the punt return team, but probably wasn't as bad as the record indicated, due to our 1-7 record in one score games.
Last year was very good, and only one yard or one field goal from excellent - but elite play and leadership from some specific players covered up some coaching shortcomings, especially on defense.
And 2014 was a weird year where the team was very, very good for 8 games and then everything fell apart, partially due to injuries, but a battered and broken team stepped up to win a bowl game as underdogs.
Adding the records up doesn't really tell the story. And comparing the record to Willingham's with no context makes no sense at all.
That's really stupid.
[ No text ]
---
Sometimes I rhyme slow sometimes I rhyme quick.
Blaming Swarbrick for academic cheating is either naive
or disingenuous. Either way, it's absurd to fault an administrator because a handful of students decided to cheat during his tenure.
Yep. College students cheating. Can you imagine
I wonder how no one knew they'd cheat.
I think the ad is very silly. As a point of order, though
there is a difference between blaming someone in a position of power for something, and holding them accountable for it happening. There are lots of things that serve as basis for "Votes of No Confidence" that are beyond the actual culpability of the minister in charge
Sure, but holding him accountable for it is still absurd
particularly since, as far as I can tell, ND handled these cases about as well as possible. Cheating is damn near impossible to prevent: we do our best to educate students about academic standards; after that, it's on the students, and plenty of them cheat anyway. If a handful of students decide to cheat, there's nothing anyone on the faculty or administrative levels can do to stop them.
As an educator, I find the implications here offensive. By this logic, I'm accountable when my students plagiarize, as are my Program Director and Department Chair.
One of the most embarrassing displays of frustration ever
I think that community should listen to its own advice
"They have no diologue, no context, no depth. Their sole purpose is to rant and rave, and gradually (if not immediately) become an echo chamber for their own hysteria. It's all about getting someone launched because that's all it seems they care about. It's intellectually shallow, and Notre Dame fans are supposed to be better than that."
I think it's embarrassing because of one line
If they want to take out an ad to show their frustration, fine, I get it, but using Swarbrick's "unremarkable" comment from the Declan Sullivan tragedy is deplorable. They're using an actual death as part of their marketing program to complain about the football team.
I'm sure many of these are the same guys who guffawed at Bob Kuechenberg for putting his "fire Charlie" message on that South Bend billboard.
---
Listen to the voice of Life, and you will hear Life crying, "Be!"
I think this misses the mark.
I can completely understand why some would find using the word "unremarkable" in poor taste. In fact, there has been a fair amount of discussion of whether using it would unnecessarily drag the Sullivans back into a mess that they'd surely rather move past. But it's a visceral summary of what the complaint is -- a complete and utter lack of accountability or responsibility displayed by the athletic department hierarchy from Swarbrick on down.
This manifests itself across the board:
* on the field, where nothing is ever Kelly's fault and the coach's perspective often comes across as though we would have won every game if not for those meddling kids and their lack of execution (or, as the fire got hot this year, the underperformance of whichever of his crony coaches is the fall-guy week-to-week).
* in the training room, where subpar results on the field and eventually at the combine go seemingly unaddressed, at least in part because of a coach's personal loyalty to his "third coordinator" ruling out over responsibility to offer the best training and conditioning options possible
* in the classroom, where despite numerous very embarrassing academic failings there has been no accountability to either the academic services folks or the coaches. The former are responsible for keeping our teams' substandard students motivated to succeed in the classroom, and as a byproduct, eligible. The latter are responsible for recruiting players who can do the work and/or have the character to seek out every resource instead of resorting to cheating, and for making academic due diligence a core part of their team culture.
* in the administration, where Swarbrick also has similarly walked away from any hint of accountability -- certainly most significantly with the Sullivan incident, where he was disgraceful in covering ass mode from minute one. It isn't limited to that one incident. But it also applies to situations that are trivial in the big picture compared with the Sullivan accident. He is always keen to find a captive media camera or mic, but as soon as hard questions might be asked of his performance or that of his hires, he disappears. He often deflects our failures in football in particular by dismissing those who care as internet radicals who are just so unreasonable and aren't really stakeholders anyway. He struts like a peacock all over the place for department successes he has little or no hand in, while shirking away from responsibility for failures that do bear his fingerprints.
That quote might be in bad taste for bringing up the loss of a young life, but it is also a perfect exemplar display of Jack's public-facing working philosophy: condescension to his perceived lessers bordering on gaslighting, contempt for people who dare to dissent, eschew any personal or institutional responsibility.
I totally get the current talking point that this is just unseemly dredging up anything possible to vent displeasure at a 4-8 season with a coach that people didn't like from before he was hired. But I think that is too easy a way out to dismiss the complaints, which are not all (or even mostly) fanboy pouting about on-field results, and actually run deeper than the football program overall. It is putting a larger number of pieces together -- even some that in isolation wouldn't be specifically objectionable -- and coming to the recognition that something is amiss. Cliché though it might be, it's summed up as recognition that there has been surrender at Notre Dame, but not to excellence on all fronts, instead to self-preservation in the face of dissent at a course settling for mediocrity on many fronts.
As for the medium and the choices of talking points, for an institution and administration that has shown itself perfectly happy to withdraw itself from any public criticism and sit under the Dome counting its money, sometimes unseemly things like public shaming referencing dark days in the institution's history with "punchlines" drawn from those instances might be the only way to make them take notice.
(Caveat: I have nothing to do with this. I've posted a couple times on various threads at NDN, but I haven't carried any weight for or against this protest. I haven't donated money or any appreciable amount of time. I just thought, like Mobster, that the alternate view deserved to be fleshed out at least a little bit.)
Can you flesh something out?
* in the training room, where subpar results on the field and eventually at the combine go seemingly unaddressed, at least in part because of a coach's personal loyalty to his "third coordinator" ruling out over responsibility to offer the best training and conditioning options possible
I've heard this being repeated quite a bit - that our S&C program is sub-par. What is the evidence to support any of this? I've not actually seen anything that says our combine performances have been under expectation, but it's entirely possible I'm just missing something.
A couple quick response because I have to run as well
* I'm not saying you are guilty of this, but there's a subset of fans who only grab onto those things that Kelly says that upset them. And ignore the countless times this season that he's fallen on his sword and taken responsibility for the failures. I'm the first to agree that his quotes immediately after games are often frustrating, but I think anyone would find that he's done his share of swallowing pills this year.
* For his part, Swarbrick has really been pushing new sports performance ideas. Sampson had a multi-part series this summer on some of the changes in the entire athletic department. From nutrition to sports science, there does seem to be a university-wide emphasis on getting the most out of the student-athletes on the field. ND may be a bit late to this compared to some of their peers (Stanford and FSU come to mind), but at least there is clear evidence that they're trying different things.
* I'm not sure what to do about the academic stuff. But it seems that this is an unfortunate effect of the "win at all costs" mentality. As you take bigger fliers on at-risk kids, you're more likely to see cutting corners. Cleaning out Academic Services doesn't seem like a viable option either, particularly since Adam Sargent and Co are such a strong selling point on recruiting visits. And ND is always going to have an academic casualty or two, apart from any alleged "systematic" issues (ie, Julius Jones, Alize Jones, etc.).
something that grinds my gears
Is that the ND-verse seems to be at the point where "Well, the team didn't execute" statements in post game pressers have become the mortal sin of blame-deflecting, bus-throwing-undering.
On the other hand, I wish Kelly would admit nothing in the post game presser and come back Sunday morning with more analysis.
That attitude started with Willingham
Because he had no other answers to anything. So people are used to it being the coach covering for himself and blaming the players, when really it's just a cliche.
it is ubiquitous coachspeak (across all sports)
it's also an honest answer in most cases. I agree, the twisting of it is ludicrous.
The unremarkable line is in poor taste.
It was in poor taste when Jack made the comment years ago
It was a bullshit thing for him to say at the time. I'm not blaming him or anyone else for the accident (though in the real world, people get fired for much more innocent mistakes), but I really hated that quote. For anyone in the midwest that day, it was very remarkable and noteworthy conditions. He's lucky the family is more forgiving than most or that quote would have likely showed up in a courtroom.
I agree that it was a bad move by Swarbrick then
No question. It was patently absurd, and it gave a really bad image of him as being uber-lawyerish. If this same group had started a campaign when it happened calling him to task specifically for that, or if they had taken out an ad every month or every year or whatever, fine. But to use it to advocate for his termination after a 4-8 football season is crass opportunism.
---
Listen to the voice of Life, and you will hear Life crying, "Be!"
It's amazing that many fans
...with no connection to the family, or interaction with administrators about some of the details, are still way more pissed off about the fallout than the family.
If only Brian Kelly would have won more than 10 games this year.......
I don't think it's a good phrase to use in the ad
I won't debate blame placing or accountability for the Sullivan's death, but to have uttered the word "unremarkable" in reference to the weather that day was incredibly stupid for somebody who's supposed to be a very smart man.
Agree, but the way they use in it the ad is wrong
It's nodded to in their description of the "stewardship of the program."
If their problem was his underwhelming initial reaction to the tragedy, they should say so directly - "Downplayed poor decision making that led to the tragic death of a student" or something like that. Don't try to use it as a punchline.
It's silly.
And one check of Rock's House will discredit the whole movement.
here's the ad
from the gofundme page:
The following advertisement has been sent to the Observer and South Bend Tribune for approval. I will let you know once it has been approved and when it will go into either paper. Also what costs there will be published in either paper this week.
Thank you for all of your support. If anyone is uncomfortable with this design or content, please let me know within the next 24 hours and ask me for a refund. I will have no problem doing that.
Using that picture of Kelly makes it childish, to me.
Donate money to the Design School instead
For the sake of the people funding it...
...I hope they get some design help. That would be an atrocious 5th grade project; it's reminiscent of Donald Sterling's old LA Times ads (for anyone who remembers those), for which the Times offered him free design help to improve but he declined because he thought he was doing a great job with the design.
I disagree with the fundamental underpinnings of the message. I disagree with the use of a billboard to convey the message. But I really get offended by that design. Eesh.
Fruitless. But I understand the frustration.