bye week 2015 Big Picture thread?
Key questions:
1. Where are we?
2. Where are we going?
Big Picture
my work building's server has been having major problems connecting with the TPG server so I've been accessing the site lately through Google Translate. As such, I can't log in or post, but I've got to tell you guys that most of your stuff really carries over well anyway. Prefiero darle la mano a la polla de un vagabundo, indeed.
Now, with that said, here are a couple of my thoughts:
- We look good but we still have a little bit longer to go. The approximation I'd draw is that it's like we're up by 7 points at halftime of a big game, and we've looked good doing it. All indicators are that we can finish out and establish some "make the world notice" momentum, but there is still the scary possibility that thing could fall apart as well.
- If we can roll into Stanford at 10-1, it will be a huge accomplishment not only because of the sterling record (and playing a NC-meaningful game post-Halloween (hell, post Thanksgiving)), but also because that will mean we didn't drop any medium or medium-easy games for the second time in Kelly,s tenure, and the 2nd time in four years. In a lot of ways it's really kind of an appropriate challenge for us.
- If we can finish this thing out strong 201 is just near enough in the rear view mirror that a lot of program barometers can remain in great shape. We've taken 3 of 4 vs. USC, we could take 3 of 4 from Stanford, Top 5 2 of 4 years, Top 20 3 of 4 years, etc. That's high level achievement with almost two entirely different groups of players. For, say, the high school graduating class of 2017, ND will have been *relevant* (And not just 'ND Relevant™') from the time they were in Junior High all the way through high school. That's a lifetime to high school kids.
- One takeaway from the season so far is that in Year 6 Kelly can still get the team to respond and battle through adversity. Obviously, last year we had our problems with that. That's a big deal -- usually that is a one way street one way or the other.
- Another: special teams has been reversed from a weakness to a strength. It might not be a permanent, but it is a nice example of the leopard changing spots. Hopefully that spreads to stuff like red zone efficiency/turnovers/etc. The red zone and turnovers issues seem like the only things that can derail this team -- or this program -- right now.
- Another: we brought a ton of programmatic resources to bear to solve the triple option in a practical, sustainable way (and, I'll add, one that didn't end up giving us a hangover the following week). That is the definition of "acting like a have" and is a nice and imaginatively thought out piece of program infrastructure. Regardless of what happens with the rest of the season (or Kelly's tenure), the SWAG team should be part of ND Football in perpetuity.
- the RKG idea seems to be an undeniable success at this point. As KGB pointed out, we have a 3* safety recruit and low 3* WR recruit in the Top 3 at their position, nationally, and we've got a low 4* QB recruit who has only really been receiving college reps for 2.5 months playing like a Top 20 QB in the country. I think at this point, so long as we're hitting our numbers (something we haven't always been great at) and retaining guys we should almost wholly stop worrying about recruiting. E.g., we should stop questioning the 'quality' of recruits, but I think straight whiffs ad certain positions have and may continue to hurt us.
- Most of the staff changes from this offseason seem to have been major, major upgrades. Denson looks like a keeper for sure. Sanford seems to be doing great things with the QBs as well as with the offense/playcalling. Gilmore's DL has played pretty well so far. Elliot has obviously excelled in his new role. The jury is still out on Lyght, Elston as LB coach and BVG overall, but we also don't know for sure that we have any weak links on staff right now. That's not everything, but it's not nothing either.
Big Pictures
1.)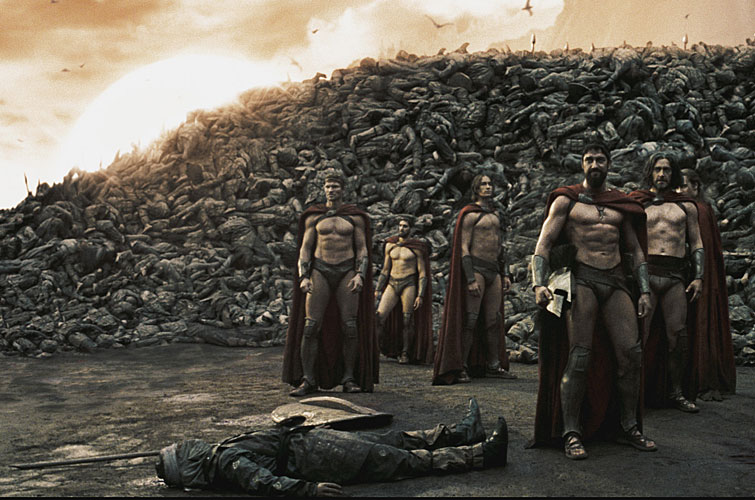 That was fun.
2.)


Okay, maybe that's a little too extreme but who would have thought that our last 6 games would be tougher than our first? We've got ranked Temple and Pitt, BC with a great D and Stanford who suddenly looks like a playoff team. Could be fun.
(1) The Fightin' Irish. (2) To the 'ship.
currently set up to have a double digit win season
That would be only the 4th double digit win season since 1993, or, in the lives of just about any player on the team. I realize hitting that threshold isn't impressive to many and isn't where ND's ultimate goals should be, but it is still something that has eluded ND more often than not for the past 22 years. Even if 10-2 was the so-called "floor" prediction for people expecting this veteran squad to make a playoff run, getting to that level with the injuries the team has had is a sign of program strength I think.
And yet, I think ND still needs to "get over the hump" sooner rather than later. Maybe it's possible that Kelly is a 9 or 10, maybe 11, win coach at ND until we each tire of each other. But if he's going to be the guy to get ND all the way back (and I have to think he really wants that feather in his cap) he is running out of chances. At some point more and more elite recruits are going to just assume he's going to move on (see: Johnson, Hunter) and the task of getting to the playoffs is going to just get harder.
A strong close to this year, such as beating Stanford and getting to the playoffs (or winning a big bowl game), will give ND a lot more public credibility that I still don't think it has. The last two recruiting classes have been solid, but ND still needs a few more stud players to really put it up to the next level of program where we all want it to be. And landing top recruits gives a program a much higher chance of producing those stud players.
The foundation is set. The walls are up and the roof isn't leaking anymore. Now Kelly needs to put on the finishing touches so the program has some great curb appeal.
and while we are forecasting...
let's take a look at future depth, knowing that it can change at the drop of a hat. Here are players with at least 2 years of eligibility left after this season. What are the positions that seem set/worrisome to you?
QB - Kizer, Zaire, Wimbush, [Book]
Tough to have more QB depth than that. The challenge will be to pick the very best one and keep at least one other around.
RB - Adams, Williams, [Jones, Jr.]
Nice debut by the frosh. Hopefully CJ's great year will catch the eye of a few stud RB recruits.
WR - Hunter, Brent, Holmes, Guyton, Sanders, Boykin, St. Brown, [Stepherson, Claypool]
Plenty of names for the next generation of ND receivers. Hunter and St. Brown look like keepers already. Sanders will be a shifty guy in the slot. High hopes for Boykin.
TE - Smythe, Weishar, Luatua, Jones, [Wright, Kmet]
TE U. Like at OL, find another team with better future depth.
OL - Nelson, McGlinchey, Bars, Bivin, McGovern, Montelus, Byrne, Mustipher, Hoge, Ruhland, [Boudreaux, Kraemer, Eichenberg, Gibbons]
Maybe missing an obvious left tackle candidate, but about as strong a depth chart as you'll find.
DT - Tillery, Cage, Matuska, Hayes, Mokwuah,,Tiassum, Taylor
Tillery and Cage will be a nice one-two lineup for awhile, but other than that plenty of names but not too much that gives me confidence.
DE - Trumbetti, Bonner, Blankenship, Dew-Treadway, [Okwara, Ogundeji]
Yikes. If ND is going to get over the hump, help is needed here.
LB - Morgan, Coney, Martini, Barajas, Bilal, [Jamir Jones]
A pretty athletic group, but could use more numbers (and another Jaylon Smith type, please)
CB - Watkins, Crawford, Coleman, [Love, Vaughn]
I think ND will have two very good corners out of Watkins, Coleman, and Crawford
S - Tranquill, Fertitta, White, Williams, [Elliott, Perry, Morgan]
Numbers, but no names that make me feel like the future is bright
K/P - Newsome, Yoon
All set here for the next 3.5 years
Does anyone have a sense about Jarron Jones?
It's safe to assume he'll be back for at least next year, right? I haven't heard or seen much regarding his recovery.
He was walking around on the sideline Saturday
No crutch or assistive device observed.
Also, the commitment of his brother is big
I think Jamir committing made it exponentially more likely that Jarron would return.
---
Listen to the voice of Life, and you will hear Life crying, "Be!"
Disappointed we haven't seen more from the soph DLs
All the pre-season talk sounded like he had really turned a corner and was ready to be a factor. He has three assisted tackles so far - two against Texas, one against UMass - and didn't play against Clemson or Navy. Maybe he'll emerge after the bye week, but that's a bummer. Trumbetti also seems to have kind of vanished. Blankenship appeared against UMass but has otherwise registered DNPs. Mokwuah also appeared against only Texas and UMass, but I don't think much was expected from him this year anyway.
Cage has been solid and looks like a potential multi-year starter at some point.
---
Listen to the voice of Life, and you will hear Life crying, "Be!"
Who are you talking about?
Cage seems to mix
A dominant play with a few indifferent or "gettin beat badly" plays. If he picks up the consistency, he'll be a really nice piece for the next two years.
he's the clubhouse front-runner
to be associated with the term "work volume" this coming spring.
10-2 is probably going to send up to the Fiesta Bowl.
Is a win over Memphis or Houston a "big bowl win"?
Certainly wouldn't be a knock against Kelly.
---
"F--- everyone who isn't us."
#Team128
Some projections put ND vs Iowa or Florida in the Fiesta
[ No text ]
---
At night, the ice weasels come.
Things will change when the Big XII teams play each other
TCU
Baylor
Oklahoma State
Oklahoma
They will all play each other in the next 6 weeks. My prediction is none of the current three who are undefeated will be undefeated at the end of the year. I'm hoping Oklahoma runs the table and then it will be a fait accompli.
One thing that would really help us is an undefeated Clemson.
I actually think Baylor has a decent shot to run the table
No way TCU will make it through - their defense is awful this year and it'll cost them. Okie State will probably lose at least two more. Oklahoma will lose at least one. Baylor, though, is their usual effective self on offense and maybe better than usual on defense.
Plus, the Big 12 sucks. QED.
---
Listen to the voice of Life, and you will hear Life crying, "Be!"
Enigmahoma
How does the same team lose to Texas and then beat K-State 53-0 in the next week?
Is the team in the 1970s? Because that'd be totally possible
I'd rather have you saying this than Jay
It may not come to pass, but at least we won't wind up 6-6.
Said this before, but I really think
We're about to run off a string of double-digit win seasons. We're really healthy at just about every offensive position, and our ability to maintain a high level of play throughout all the injuries this season really speaks to Kelly's talent ID and development process.
The big concerns for maintaining this going forward are, in my mind, threefold: 1) building up depth and identifying contributors for the secondary, 2) amassing talent, particularly some pass rushing talent, on the DL, and 3) finding a way to keep all 3 QBs on the roster and engaged over the next 2 years.
I think this incoming recruiting class will help a great deal with #1. #2 is always going to be a problem for ND and definitely gets an incomplete. #3 is going to be the biggest offseason story for at least this offseason, if not the next as well.
This season may prove helpful in keeping all 3 QB's around
It'll be easy to explain to any of them that, yes, your turn at QB is only one freak play away.
"3 of you are goin' into this season"
"1.5 of you ain't comin' out"
Another item I haven't seen mentioned:
We finally got over the post-Navy blues. Our previous results under BK in the game following Navy were:
2010 - terrible home loss to Tulsa
2011 - one-score road win over lousy Wake team
2012 - terrifying OT win over a bad Purdue team
2013 - disappointing road loss to Pitt-y Pitt team
2014 - ravaged by ASU on the road, thus beginning our late-season implosion
To be blunt, the games above encompass a lot of the worst moments of Kelly's entire tenure. I don't know what the coaches or players did differently to prepare time around, but even in spite of the lapses on Saturday night, the win over SC represents our best post-Navy performance practically by default. So credit to them for making amends, because the scheduling didn't do us any favors with that combo pack.
Few thoughts
A lot of those were letdown games, I guess? Not ASU, but it's hard to get pumped for the Pitts and Purdues and Wakes and Tulsas of the world. Probably a little easier to focus on USC.
I don't think that Purdue game made it to OT, but it was close. Also had a flight from Ireland before it.
That Pitt game had one of the worst ref calls of the Kelly tenure (Tuitt ejection) and one of the worst coaching decisions (Cam out-carrying Folston after Tarean went nuts against Navy). Also Heinz Field just makes everything worse. Ugh.
You have to think playing Georgia Tech and the whole SWAG Team helped, right? Preparing for Navy was probably less "Learn this whole new thing" and more "Brush up on skills we've worked on since August," which has to be easier mentally.
Also my semiannual reminder that Tulsa finished 10-3, ranked in the top 25 and had Todd Graham and Chad Morris on the staff going against Tommy Rees in his first extended action.
Was anyone on defense injured against Navy this year?
Terry Jillery? That was an arm, but not a leg or knee injury.
I don't know if this is true, but I thought a number of players on defense were either injured or seriously banged up during those Navy games. As the walking wounded, they had a hard time succeeding as a defense during the next game.
We are in better shape than last year even with the injuries
when we were 6-1 like we are now.
That this year happened early and last year happened late.
Because we have had another year to build depth and leverage strong recruiting classes.
The best thing for the future is how good our offensive line is into the third string. Nelson goes out, Bars comes in and we don't miss a step. Bars goes out, back comes Nelson, but even if he wasn't able to, the word is that McGovern would be more than capable. I feel like we have finally gotten to the "real" Notre Dame where our OL can dominate the line of scrimmage like it did for so many years under Ara/Devine/Holtz.
We also have scary depth at receiver, like I don't think I've ever seen. We have at least four NFL caliber receivers playing regularly right now.
Does Kelly finally have his QB ?
It seems crazy to think that it took 5+ seasons for Kelly to finally get a guy who can run what he wants but as I watched kizer running the zone read on Saturday night I felt as though that might be the case.
Crist/Reese/Golson were all stopgap solutions who reached varying levels of effectiveness. I know Kizer had some rough stretches on Saturday but its important to remember that the kid had second team reps for 1 fall and had played 4.5 games before Saturday. His ability to run was keeping the safeties honest and opening 1 on 1 shots all over the field. It's hard not to be pretty encouraged (at least offensively) thinking about Kizer/Zaire and Wimbush.
Defensively I'm petrified as we are set to lose at least the 2 best players off of a pretty avg defense. Recruiting misses over the past couple of year has left some holes. If he can somehow plug them I think there is a chance for him to run off a succession of double digit win seasons.
Good to see you on Saturday. Great day and night down there.
There are some holes to fill next year on defense
But am I wrong to be more than a little giddy at the thought of a healthy (knock on wood) Jarron Jones and Jerry Tillery as defensive tackles? That combination is going to make everything else easier on defense. It is really going to be hard for offensive lineman to get to the second level against that duo, and I'm not sure many teams will be able to get away with singling up either guy is pass protection either. That will make things a lot easier on the edge, and really free up our linebackers.
That will be a good combo.
I do think we're losing two of the, say, five best defensive players since the end of 1993. Day and Jaylon are right up there with Manti, Bobby Taylor, Wynn, Trevor Laws, etc.
Saw BGI's Bryan Driskell mention on Twitter
How Sheldon has outperformed Robert Nkemdiche in every category. Yet, who is on ESPN's Midseason All American list?
.....speaking of pass protection
You'd have to go back to holtz to find an particular unit performing as well as the OL when ND is passing. There still a bit hit or miss in the run game but hell if they weren't gashing USC at points in the 4th quarter.
The future there looks very bright.
Some of the replays of 4th quarter runs...
...showed holes that even I could run through.
Stanley will be hard to replace
But by all accounts, Mustipher will step in quite capably for Martin next year.
And Mustipher is probably going to get pushed
By Hoge as well.
It would seem to make the most sense to simply slide Bars into Stanley's shoes next year as it would keep the rest of the line pretty stable. But I wonder if Heistand thinks about sliding Glinch to LT, or maybe even bumping Nelson out one spot.
And Daniel "Bix Sexy" Cage will certainly help spell them.
[ No text ]
---
"F--- everyone who isn't us."
#Team128
I think he finally has 3 of his QB
Trying to keep all of them may be his biggest challenge as ND coach.
As a fan, you always want more
But if I had been presented in August with our current roster of injuries and told we would be 6-1 with solid wins over Texas, Georgia Tech, USC and Navy (who I always thought was going to be one of our tougher games this season) and just a narrow loss to Clemson in tough weather, I probably wouldn't have believed it.
I've always thought that Brian Kelly could have an entire career at ND that was essentially thankless. He had to rebuild the whole thing from the ground floor up in the Internet age, with tougher restrictions than virtually any other school. It's always been a possibility that his hard work only means that the next guy is the one who reaches the summit.
The lengths that we have come since the Weis and Ty eras are pretty significant, especially in terms of overall depth. There are still concerns, like bad secondary play, lack of DL rotation, dropped passes, and some quizzical game management and roster decisions (which have sometimes verged on the Brey-ian).
But I feel like the days are gone where I watch some other team with explosive players and say, "Why can't ND do that?" It feels like BK finally has a program blueprint in place, that he can recruit to and play to each and every week.
A caveat on the last point: I'm not excusing him for all the problems over the last six seasons and placing it all on "bad luck." Some things have definitely been his fault (Tulsa and Navy 2010, limiting recruiting profiles, etc.) but at least he does things full bore and with confidence.
You hit three great notes
I've always thought that Brian Kelly could have an entire career at ND that was essentially thankless. He had to rebuild the whole thing from the ground floor up in the Internet age, with tougher restrictions than virtually any other school. It's always been a possibility that his hard work only means that the next guy is the one who reaches the summit.
It's why I've always thought that if he could slog through the shit and get to where he's averaging 10-win seasons, he should be allowed to stick around until he feels he's done. This team, finally, looks like it's made in his image and should fulfill that goal -- after the last two years of shit that was beyond what he could have expected.
The lengths that we have come since the Weis and Ty eras are pretty significant, especially in terms of overall depth.
Losing the number of players we've lost and just rolling on? That's the sign of a complete program. We are so solid, it's a great feeling to watch this team. And in the next four games, I hope to see the depth be fleshed out in garbage time, like it was earlier in the season.
But I feel like the days are gone where I watch some other team with explosive players and say, "Why can't ND do that?"
As Herbie and others have said, Fuller and Procise are every bit SEC skill players. Russell and Jaylon and Sheldon too. They'll have to be replaced, but see above about depth -- and BK's quote about St. Brown; I think those replacements are waiting their turn.
after 7 games we seem pointed in the right direction
As a noted defense pessimist, I'm much more bullish on the defense than I was heading into the season both short and long term. The most challenging tests for this defense (Clemson and USC) are behind us, at least from a skill perspective. Assuming no slew of injuries, I have faith that BVG and company will put forward a decent effort against Stanford to conclude the season.
I know we'll lose some very good players in the offseason -- Day, Smith, Schumate, and Russell. Overall though, I'm excited to see where BVG takes this defense moving forward. Even with the loss of Smith, I suspect we'll be able to upgrade overall linebacker play from here on out.
I'm officially glad we have BVG over Diaco at this point.
Verging on Feelingsball territory,
but this team is extremely mentally tough.
Facing countless injuries throughout the course of the season, the team has remained resilient. We overcame the loss of our quarterback in the second game of the season, fought back against an extremely talented Clemson team in a monsoon, and convincingly beat our archrival by 10 after giving up dumb touchdowns. That's a huge credit to the coaching staff and the culture Brian Kelly has instilled.
As far as where we're going, the exciting thing is that there is room for improvement still on both sides of the ball. And I think we're going to see that happen.
The offense is elite (edited for more specifics).
It's loaded. Line is giving Kizer all day, Fuller is a first-team All American, Brown is a Stovall type who does everything well, and Prosise is drawing Reggie Brooks comparisons.
The defense is limited, but they shouldn't face another really tough test until Stanford.
Depending on how the sport as a whole plays out, Stanford could be a playoff play-in game.
Given the injuries, I think this is a better head coaching job so far than 2012.
More specifics:
They have to start better, defensively. Stanford cannot jump out with 21+ in the first half -- they're mentally stronger than SC, and they can be expected to pose a tougher test for the offense. Same for BC. BC is terrible on offense, but scoring on them won't be easy.
I was very happy with CJ's inside run for a TD against Stanford. An incomplete running game, even with great ypc, is a vulnerability.
I am thrilled with the way Chris Brown plays. His blocking is solid. He has excellent hands. And he's one of the better non-captain leaders.
TE play needs to improve. Jones is developing and needs to continue to do so. Would like to see more from Weishar.
I would like to see them increase Adams's and Williams's carries. CJ will be critical late in the season.
I don't think Shumate has been as consistent as we need. He makes some excellent plays and is out of position on others. Redfield draws more criticism, but I think there's enough to go around at Safety.
Glad to see a big game from Russell against SC. He hasn't been his old self this year.
I think it's time to throw Morgan and Coney out there and see what they can handle in a game. It'll be necessary eventually, and we don't have that much to lose. Schmidt and Onwualu simply aren't producing.
We miss Tillery. There's a noticeable drop from him to Cage.
Day is the best player on the team.
Impressive that we're doing this without much from TE.
It was highly unfortunate that Smythe got hurt, because he appeared to be the one guy on the depth chart who was ready to break out as the next big ND tight end. On the plus side, (1) we've managed to be plenty effective on offense without a major weapon there, and (2) we should have about three guys who could become what we don't have right now in 2016.
our TE use is pretty interesting
We're probably getting the best overall blocking utilization out of the position in the Kelly era. Lots of double lead blocks on perimeter runs going on.
Hounshell and Luatua are really good, strong lead blockers
And I have to believe Alize Jones is going to have a breakout game one of these days.
Hey script
Don't look now, but I think Jones is actually at the edge of the Top 10 on the team in yards from scrimmage.
Still, if I'm being honest, he has not had nearly the impact
I expected to this point. But there is still time for him to make me look like a genius.
Yay, me.
Our TEs have gotten some real nonsense holding calls
There have been a few times where it was like the official couldn't believe a tight end should block that well, so it was holding.
The Troy Niklas Memorial "that had to be a hold" call.