Happy Anniversary!!!
(Figured I'd share this since I don't know how much longer we'll be able to feel good about this...) From our Game Notes:

*Since opening the 2011 season with an 0-2 record, Notre Dame has won 22 of its last 27 games—good for an .815 winning percentage. The Irish have the eighth-best overall FBS and sixth-best BCS AQ winning percentage since Sept. 17, 2011.
Team
1.Oregon 26-2 (.929)
2. Alabama 25-2 (.926)
3. NorthernIllinois 24-4 (.857)
4. BoiseState/Stanford/LSU 23-4 (.852)
7. Georgia 23-5 (.821)
8. Notre Dame/South Carolina 22-5 (.815)
10. Kansas State 22-6 (.786)
*Notre Dame has won 22 of its last 25 regular season games – good for a .880 winning percentage – since starting 0-2 in 2011. Only two FBS schools have a better regular season winning percentage over the same span: Oregon (24-2, .923) and Alabama (23-2, .920).
*Notre Dame has won 14 times in its last 16 outings. There are only seven other FBS teams that can match that mark: Ohio State at 16-0, Alabama and Oregon at 15-1, and Florida State, Stanford, Louisville and Northern Illinois at 14-2.

EDIT: And, Funk Note, ND has won 25 of its last 30 regular season games (.833)
I put a "big picture" tag on this thread
Wait, someone thinks this thread is fun?
you know what I think?
I think you're all fucked in the head. We're nine games from the BCS and you all want to bail out. Well I'll tell you something, this is no longer a football season, it's a quest. It's a quest for FUN.
This is a job for only one man
ND's fans are on a constant quest for misery
We love company.
Jay just looks at the world through:
While he does this: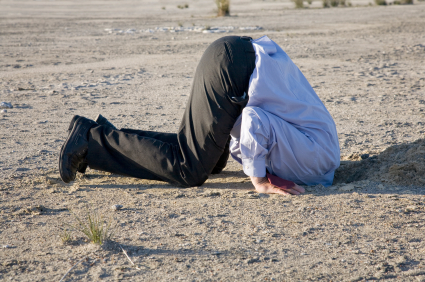 I'm just glad
you didn't go Bo Pellllini all over us.
I love his pronunciation in that tape
Indeed

Although, based on how we've played so far, the idea of us being in the BCS seems to be along the lines of this level of crazy:
I'll admit this is a rather facile analysis...
...but the biggest difference between this season and last season three games in is that Michigan's QB didn't turn the ball over 5 times this time around.
This is not meant to insinuate that we'll finish 11-1 this season, btw.
We played Michigan in game 4 last year
Combine that with your point and we may be onto something, though.
A couple other differences:
1) We finished drives and scored a defensive TD against Navy, leading to a more impressive final score, even though that and the Temple game were actually pretty similar.
2)Michigan State was inexplicably ranked No. 10 and we were supposed to get killed by them. So when we won 20-3 it was considered a huge victory.
MSU was 11-3 and beat Georgia in the bowl
then they beat Boise State in week 1. They were probably deserving of that ranking.
Refreshing my memory on their season last year, it's pretty amazing: outside of our game, they lost the other 5 by a COMBINED 13 points.
Little Giants Karma
[ No text ]
---
Sometimes I rhyme slow sometimes I rhyme quick.
This is the second best start, after three games, for Kelly
1-2 and +4
1-2 and +11
3-0 and +60
2-1 and +18
That being said, those numbers are much closer to the 8-4 level than the 12-0 level.
I know there's a lot of negatives going on
But it's hard to look at those numbers and not see a lot of progress. Pretty remarkable after Willingham and the crash of the S.S. Weis.
Kelly is on the road to salvaging ND football
He hasn't done it yet, but a string of 10 (+/- 2) win seasons should cement that. Anyone who says otherwise should be forced watch every game of ND football from 1997 to 2009 without getting to see 2002, 2005, and 2006.
If ND goes 8-5 this season . . .
First off, I dont think ND will do that poorly this season. I'm still optimistic that ND can right their defense and get a 10-3 or 9-4 performance this year.
However, if they dont ... will Kelly's progress be legit? (how much) will it be undermined by the media barrage that will microscope the ND program one more time?
I really fear/loathe an 8-5 season by ND this year because of the chaos it could bring to the program. If ND goes 7-6, I expect the world to end.
Have we earned the right to be upset with 8-5?
You know the last time we have 4 seasons in a row of at least 8 wins? 1990-1993.
If we go 8-5, Kelly would have the most sustained winning success in 20 freaking years.
There's expecting success and then there's being irrational about how big a hole we were in.
Yes.
8-5 isn't a 'successful' season at Notre Dame, ever. I'll accept the first two seasons because of the mess the program was in when Kelly inherited it. But this is Kelly's program now and 8-5 just isn't damn good enough moving forward.
That wouldn't be "sustained winning success".
Not sure I get this one, but I'm kind of zonked today
Perhaps I'm misreading him
My impression - with which I would agree - is that he's saying that measuring "sustained winning success" against the .500 percentage mark isn't appropriate. Nor is it appropriate to measure "sustained winning success" against the records of Weis, Willingham, and Davie. At ND, that bar should be higher.
I'll be happy to have shown improvement over those guys. But an 8-5 2013 season would put Kelly's records at ND at 8-5, 8-5, 12-1, and 8-5. I was as tickled pink about the 2012 regular season as anyone. But in that scenario, one of those seasons looks like an anomaly.
I think it's tough to call three 8-5 seasons . . .
sustained winning success - even with last year's utopian regular season thrown in. I would term it sustained borderline mediocrity.
Hopefully, they go 11-2 or 10-3, and this is moot.
If we agreed
That 8-5 was the "floor" for a Kelly team, I think we would all be pretty happy about that. The problem, of course, is that three 8-5 seasons in four years doesn't look good, even if there's a national title appearance sandwiched in there.
If only the NC game was a win . . .
then three 8-5 seasons is OK, as long as ND is capturing an NC every 4 seasons, right?
Ok, I think I see
Yes, there is the argument against me that using recent history as a yardstick would unduly give kudos to underperformance. If you suck less than your predecessor, in other words, you still suck.
I can't come up with a perfect rejoinder off the top of my head, but I don't think it can be divorced that neatly.
Sure. Five losses would mean losing games we shouldn't have
ND should be a program that consistently wins 10+ games.
Are we still working on getting back to being that program? If so, should we still be working on that? Are we already that program? If so, should we ever go 8-5?
Define "should"
Do you mean we fart away some games, USF/UM 2011 style?

From what we've seen thus far I feel like 8-5 is in the upper quartile of positive outcomes for this year's team.
That's pretty slippery though
"Losing games we shouldn't have" can apply to almost anything you want.
nine game left -- where are 4 more losses?
Any way you slice it, I'm going to be disappointed if we lose 5.
4 more losses is NOT hard to find.
This is a team that hasn't really come together yet.
They just won a dogfight against an opponent, who in all likelihood, has fewer than 5 players on their 85-man that we'd really consider for ours.
They'd better start to figure it out by Saturday, or they'll wind up 8-5 with losses to OU & Stanford and going 2-1 vs. ASU-USC-BYU.
oh, we *could* lose up to six
It would take some shitty performances and probably some bad luck, but it's in the realm of possibility.
I didn't phrase my subject line clearly. Although we could lose a majority of the remaining games, I'm expecting we shouldn't, and I'll be disappointed if we do.
What are our positive data points from this year?
Tommy has made some nice throws, TJ has looked good. We have a couple of defensive TDs. We've forced 9 3-and-outs, which is probably average. Our run defense has been above average. Past that, we are hurting for bright spots. If Michigan was looking better it might be easier to feel good.
Others
- People are talking about DeVaris possibly declaring for the draft.
- Rush defense has been very good, especially the DL portion of that.
- Sheldon Day has been very good.
- Others are going to disagree but I think Niklas has been solid despite the drops in the Purdue game.
- RB depth.
- Play of Nick Martin. I think it goes without saying that Zack and Watt are playing at a good level.

I think the biggest issue I have with the whole "Apocalypse Now" stuff is that we've been there before. Really, we have. Just check out the reaction after last year's Purdue game. We have to yet to look like a complete team, and we probably expected to look better by this point. But this ain't new.
http://bluegraysky.com/forum/index.php?mode=index&page=166
Michigan had our 2012 Purdue game last week
I mean, it was worse than the Purdue game, both due to the opponent and the fact that they should have lost, but still. A letdown game is what it is.
I don't think Michigan is any great shakes, but I also can't see them losing another game before OSU comes to town over Thanksgiving.
As far as us - we've got a few really good, developing passing targets, including one that's blossoming into a really good intermediate and deep threat. If we could find a way to stop making strange playcalls (either from the booth or at the line), we can expect to see the number of explosive-type plays continue to increase as the season progresses.
Not too many bright spots on the defense, but I think its somewhat heartening that the guy we're all hoping becomes the heart and soul of the defense for the next 3.5 years doesn't look lost out there playing as an 18 yr old freshman.
I understand
This is an Irish team that damn near lost to Purdue - a team that essentially everyone is expecting to go 0-for-the-Big-Ten.
If they come out against MSU the way they did against Purdue, they'll lose.
We damn near lost to Purdue @ HOME last year.
And we improved pretty dramatically by October.
A lot of that had to do with Everett Golson taking over, and the defense really establishing itself as great.
Even with all of that, we also damn near lost to Pitt @ home.
But I think we can look at the schedule and see 5 losses....
nearly every year. There are very few teams in college football good enough to just show up and do that.
Fuck, Savage called for 8 possible losses last year. And he was serious (although he clarified that it wasn't an expected number).
http://bluegraysky.com/forum/index.php?id=103863
But Brian Kelly has shown that his teams do improve over the course of the season. Even 2011, there was some improvement down the stretch.
I'm certainly not predicting 5 losses.
I'm saying that it's not crazy to say it's possible. It's not even *that* unlikely.
I predict that our coaching staff is going to put the puzzle together and get this team rolling.
Actually we "could" lose up to 9
To be mathematical about it.
If they repeat their Purdue effort, they *will* lose 5.
That was a flat game against a team that they outclassed across the board.
That effort will result in a loss against MSU - a team that, even if they aren't great, is clearly better than Purdue.
They need to get it together before Saturday.
If we repeated the 2012 Purdue effort we would have lost 5
It wasn't just a "flat" effort
it was the repetition of recurring errors and demonstration of serious deficiencies. It isn't as though Purdue converting a bunch of 3rd-and-7(+)'s was a surprise letdown by ND; giving up those conversions has been our identity as a defense so far this year. We didn't "uncharacteristically" misplay the flats and commit brutal PIs. We didn't look "flat" running the ball, we just haven't been able to do it well on a consistent basis, even vs. Temple.
Last year's flat performances (Pitt and Purdue) were of the "God, I hope THAT ND team doesn't show up again" variety.
Pitt was of that variety
But Purdue was the second game and we didn't know anything about the team to call it an aberration. It sure looked like we were in for a long season of Everett being stupid with the ball and losing 12-9 in games of seven field goals.
Maybe this year's defense is last year's offense in terms of needing time for growth. The MSU game is being remembered as more shiny than it was.
You could say that in any year
My favorite is always "looking at the tough Irish schedule, they could start the season 0-5!" (obviously I'm not speaking of this year, but bear with me)
Yeah, and they could start the season 5-0.
That's exactly my point.
I wouldn't say that about Alabama or Oregon, but looking at how the Irish have played, and looking at how their opponents have played, is it really that controversial to say "they'd better figure this out in a hurry?"
Given that this team hasn't shown anything yet, I don't think it's putting myself out there very much to say that if they lose against MSU, they could certainly lose 3 more. (I'd expect that the bookies would say the same thing.)
If they take care of business this weekend, the calculus changes, and I'd say 4 losses is the most we'd expect in a reasonable worst-case.
We have had many years where things have changed
after the first few games of the season.
It could be things changed in the second half vs Purdue.
From reading various boards, I was wondering if it was my imagination that we scored 28 points in the second half on Saturday.
We lost two senior running backs, the best inside linebacker in about 2 decades, a fifth year senior safety co-captain and the best tight end in the country, all of whom are playing in the NFL. And we lost the starting quarterback for good measure and our star defensive end is playing through getting over a hernia operation but for some odd reason people are talking about his weight, which is little different than it was last year. These aren't excuses, it's normal transition from year to year in college football. Sometimes you get hit hard with graduation losses, sometimes you don't.
I'm actually not surprised that we have been struggling. If we still are in four weeks, then we may have a problem. I was beside myself in the first half but I was rather encouraged by the second half of the game Saturday. It's a lonely position, it would seem.
I'm with you. The hair-pulling is getting excessive.
Do we have issues? Yes.
Are they the end of the world? No.
Are we more likely to figure them out than not? In my opinion, yes.
Some of it is particularly annoying from people who seem to
have no memory but should know better.
On an unnamed board elsewhere, a classmate of mine ('79) opined that after the Michigan game he wouldn't mind if Kelly went to the NFL after last year - of course because it's so easy to find head coaches at Notre Dame as we all know.
Never mind that if we went 8-5 he would be off a lot of people's short lists in the NFL in the first place, but rather how someone like that should know better.
In '77 we lost the second game to unranked Mississippi and were down to a good Purdue team in the fourth quarter. That fourth quarter was the Joe Montana game and the season turned around. Did everyone know it then? Hell freaking no. The real turnaround happened the following week when we obliterated a decent Army team.
In '78 we lost the first two games, and Michigan beat us worse than they did last week. The next three games we barely beat Purdue, we barely beat Michigan State and needed another fourth quarter comeback from Montana to beat Pitt (a very good Pitt team with Hugh Green and Mark May). We were defending national champions but didn't start playing like it until the sixth game. But we had lost four first round draft picks from the previous year (Browner, MacAfee, Bradley), two of whom were Heisman finalists, and a second rounder (Fry).
Then there's further back. These same people are up in arms that we didn't have a start to the season like we did after getting blown out in the bowl in 1972. How about that this year is a lot more like 1974 than 1973 personnel-wise?
Of course, there was no internet back then and I suspect the same people would have had the same complaints.
</venting>
Certainly.
Maybe we'll all look back at Purdue halftime as a turning point.
I'm saying that, through three games, the Irish haven't looked very good at anything in particular for any appreciable timeframe.
And that has to change right now, or the underwhelming wins will start turning into close losses (and the close games into blowout losses) as the schedule gets tougher. And I'm sure the team knows that.
The only point I'm trying to make is that *based on how they've performed so far*, 2-1 with underwhelming wins vs. Temple and Purdue, and based upon the fact that we still have MSU-ASU-OU-USC-STAN on the schedule, I don't see how we can scoff at the *possibility* of 5 losses.
If you walked into a Vegas casino right now, I'll bet our O/U for the year would be 4 or 4.5 losses.
No, they're not hard to find.
They will be hard to accept. Which isn't to say "fire Kelly" for 8-5 -- just that 8-5 would not be a good season.
I think ND will lose to MSU, Oklahoma, Arizona State, and Stanford. BYU and USC won't be cakewalks, either. BYU smoked Texas (not the feat it once was), and ND hasn't beaten USC at ND since 2001.
What the hell does ND's record against USC at home have
to do with this year?
What relevance does what happened under past coaches with different players have?
I honestly don't understand why people fret about anything but the next game. Seems to be such a waste of time and energy. Don't take that personally, it's just an observation.
Hey, calm down!
Do not yell at me! Fuck!
With the same coach, two years ago, they beat the hell out of ND at ND. ND has managed to beat this team twice since 2001. Both times were narrow wins, and in both cases, USC's QB was starting his first game as a USC quarterback (Mustain may have started before, at Arkansas).
That's not my exhaustive pregame analysis. I think ND will win. But I don't think it'll be a cakewalk, and the last 15 years of this rivalry are one of several reasons why.
I'm not the one who brought up games since 2001
Which, by the way, covered the Pete Carroll era when USC was kinda good.
He's in Seattle and USC has Lane Kiffin and recruiting sanctions. And again, what this year has to do with 2 years ago is beyond me.
Who said it would be a cakewalk? They're still USC with USC talent despite their idiot coach. I expect it to be a close, hard fought game.
But what that has to do with Pete Carroll's USC against Tyrone Willingham's Notre Dame is even farther beyond me.
Mustain started for an entire year at Arkansas, by the way. No he didn't play well that day. But we had a freshman quarterback, you may recall.
As for last year, USC didn't lose because of Max Wittek. If you look at the games Barkley played last year Wittek performed about equally against us, and I'm talking about USC wins, not losses. He played last year like the fourth rounder he ended up being.
I'm sorry, I get sick and tired of people who don't like us saying our season last year was a fluke, and it gets me more annoyed when coming from our own fans.
Good grief. Try some Metamucil.
I also think it'll be a close, hard-fought game.
And I think we'll win. But in the context of this thread, where we're taking a look at the rest of the season and trying to guess how it'll play out, that's one of those 60-40 ones.
I do think the past is relevant, but we have won two of the last three. I think you're getting upset over a difference of opinion that is small, if it exists at all.
Hey Jack - eat a Snickers.
Well that's certainly a better suggestion than Metamucil
While I don't think 8-5 is in our future...
losing to MSU, OU, ASU, SC (rivalry game...drink) & Stanford wouldn't shock me.
---
"F--- everyone who isn't us."
#Team128
I can find several
Projections as of right now, assuming no great leaps of improvement:
MSU - we are going to have a dogfight on our hands on Saturday. Our defense is not hard to solve, all the more if Sparty has settled on a mobile QB. I know their offense struggled mightily against WMU and USF, but we've also been very forgiving to some otherwise bad opponents as well. Dantonio has a knack for scoring weird TDs. I think we are pick 'em, at best here. 50% chance of victory
Oklahoma - this one isn't hard to grok. I'd say we're as likely to get blown out as we are to win. 33% chance of victory
ASU - I'd say toss up right now. 50% chance of victory
USC - there's talent there to come alive, and we haven't beaten these guys at home since 2001. 60% chance of victory
Air Force - Win. 90% chance of victory
Navy - Win. 90% chance of victory
Pitt - they look pretty bad, but have been a thorn for a while. 65% chance of victory.
BYU - I think they'll be as tough as last year. 65% chance of victory.
Stanford - A top 5 team as of right now. Their passing game can screw us up in all the worst ways. 33% chance of victory.

Add that all up and we're looking at 5.4 "expected" wins, or a final record between 7-5/8-4. we've got problems all over the place.
I think what I'm trying to say
is that feeling disappointed in a sort of limited fashion with an 8-5 season is different than using it to rebut the positive steps the program has taken in a wholesale sense. I think too many people are already doing that when we're just 1/4 into 1/4 of Kelly's time at ND.
I agree with this.
Joke below notwithstanding, I see ASU, Stanford, and OU as the type of games that we could wind up losing and I'd not be overly upset (though depending on the way the game went and the way the rest of the season went, I may wind up being upset by ASU or OU). This weekend? Not so much. We need to win. SC and the roaring gasfire that is the tail end of the Kiffin era? Must win. And the Navy/Air Force/Pitt/BYU run? Shouldn't be closer than Temple. And if we're 8-4, I don't think we'll be invited to a bowl with a particularly challenging opponent, so we should win that and wind up 9-4.
Anything less than that would indeed be disappointing, because it would mean we lost to a team that really should not have been within a touchdown of us.
Edit: looking at Sagarin
Stanford, OU, and ASU are ahead of ND right now, and Southern Cal is nipping at our heel. Throw in the bowl opponent, and that could total up to 5 ore more losses.
From there, it is a pretty big drop down to MSU, who is at about the same level as Navy and Pitt.
I'm just saying, "earn's" got nothing to do with it
We lose 5 and I'm probably going Defcon Purple.
I hear you.
There's no way they should lose to 4 more teams on the schedule. They have better talent and better coaching than most.
But you know, they just finished a game in which they didn't lead Purdue until late. Purdue. They're vulnerable, and they haven't figured it out yet.
They need to take care of business Saturday, or 8-5 basically becomes the over/under. I'm still betting on this team to figure it out, so I'd still take the over and plan on an upset or two down the line.
Did we all forget last year's Purdue game?
Lower score but similar, and against worse quarterbacks than we saw on Saturday. 2012 ND sure as hell didn't look like it had itself together before beating MSU the next week.
I'm getting dizzy from being Captain Sunshine.
But after 3 games last season
the team had shown stretches of being really good. As of right now, our best spurts the entire year have been the opening 2 TDs vs Temple, 10 unanswered vs. Michigan and 21 points to take a 4th quarter lead against a Purdue team that lost to Illinois' practice squad.
I've just seen precious little to indicate us being any good.
What were the stretches of good play from 2012?
And I'll spot you the defense, specifically the run defense because we were still a bit paranoid about the secondary (specifically Russell) after the Navy game.
I think this team has shown as much as 2012
Captain Sunshine is right. Navy was a nice start last season, but Michigan and Purdue were kind of ugly wins.
You have the sequence wrong
Michigan was the fourth game. The third was a 17-point win at the No. 10 team in the nation, which was pretty damn impressive.
MSU was not the No. 10 team in the country
That's where they were ranked in week 3, but they went 7-6 last year.
I wasn't thinking sequence as much as opponent vs opponent
But, I did forget that MSU was before Michigan last season.
Are you in "expect" or "tolerate" mode here?
good point
"Expect" is a such a vague word. Sometimes it means "predict", other times it's used interchangeably with "standards" ("expectations", as in, My expectations are higher than yours).
To clarify: I think this team is capable of winning 8 more in the regular season and I will be disappointed if they don't.
This is barring an injury to Thomas.
I'll Swarbrick your question
"Would it be reasonable to be upset with an 8-5 record this year? Yes."
Jack's habit of asking himself a replacement question is both useful and awesome.
We're Notre Dame fans
We don't earn rights, we inherit them.
I have the right to be upset with 13-0 if I don't like the head coach's haircut.
The single greatest fan quote I've ever read c/o ND fan
After a loss (which might have been UNC) someone posted a stream of expletives directed toward Weis and dropped the mic with "I'm bring deprived of my birthright!"
As much as I hate to say it, I'd give him a pass
because of EG.
If the team goes on to lose fairly close games to say MSU, ASU, Stanford, and Oklahoma, but is playing better at the end of the season and wins a bowl game, I wouldn't put Kelly on the hot seat (although I might start looking for a pack of matches).
That's where I'm at.
I'm still excited about next year, because less than a year ago, we all watched Everett Golson played quarterback like a virtuoso.
Kelly and Tommy have gotten every bit of talent out of Tommy that anyone could, and that's a credit to both of them. But we'd all take Everett back tomorrow, given the option.
For me, I could live with an 8-5 record
with a Tommy Rees let team. If Golson had been under center I would have expected 10 wins.
Its not right, but part of me feels like this is a wasted year of (program) development. You built the offense around a guy last year with the intention of using your strong defense to minimize his growing pains. You made that decison in the expectation of a payoff in year 2 when you could expand the offense, with a returning starter, to compensate for a weaker defense.
Year two rolls around and your expected starter, the guy whom you invested an entire year of development on, is spending his fall Saturday's San Diego and you're back to running the 2012 offense.
ask the question a different way
For sake of argument, let's discard 2010 as a transition year. Assume an 8-5 2013. How many coaches would coax out 16-10 with a Rees level talent at QB? Granted, Kelly has his hand in not having a better option. Still, I think this is how I envisioned Weis's tenures panning out -- good/decent years with a limited or inexperienced QB and excellent years with an experienced NFL prospect. I think Kelly and staff generally do a good job maximizing the performance of the talent on hand.
All that being said, I'm not sure if I'm as enamored of Kelly's roster building as I was four weeks ago, but the season is long and if nothing else Kelly has demonstrated a penchant for improving his team over the course of a season..
Waitaminnit
I agree with you almost totally. But here's one issue I just can't put on Kelly.
Granted, Kelly has his hand in not having a better [QB] option.
OK, so the dude comes in running a zone-read offense and before he takes the job he looks and sees Dayne Crist and Andrew Hendrix already in the fold. Crist is a practice stud and he thinks the transition to his offense will be seamless. There's no need to recount Crist's travails on the game field. Hendrix, while physically able to run the zone-read offense as a runner, lacks the passing ability and overall sense of the game to beat out Tommy Rees, an afterthought in Weis' recruiting who was just sort of hanging around when Kelly arrived.
Kelly recruited Everett Golson and was able to keep a redshirt on him. Golson started one year before going academic wacko and getting booted for this fall. During that one year, our offense finally showed flashes of the brilliance we saw out of Kelly's Cincy offense. Kelly recruited "#1 QB in the Nation" Gunner Kiel, who had enough running ability to make the zone-read work and who had apparently a cannon for an arm, but who transferred when he started to think he wasn't getting playing time. Kelly recruited Malik Zaire, who is a freshman and sick. Kelly has recruited another QB whose skill set fits the Crist/Hendrix/Golson/Kiel/Zaire pattern -- strong arm, imperfect accuracy but accurate enough, legs to be a running threat, and (hopefully) mind to run the offense.
Other than recruiting 2 QBs per year in the Golson/Kiel/ years -- and recall that he had 3 QBs on the roster in Crist, Tommy, and Luke Massa for the 2010 and 2011 seasons -- I'm not sure what more he could have done. Force Hendrix to be able to run the offense? Get Golson unsuspended? Lock Kiel to a loft in his dorm room and not let him transfer? Put Zaire on the field before he's ready?
Tommy is not the answer for the Brian Kelly offense. We see less running and less-effective running with him on the field, and less of a vertical passing game (notwithstanding a great throw to DD, I think "less of" that game is a true statement). I like what Tommy has done for ND in terms of stepping in and being QB1. I like his moxie, his gumption, his mentality, and the way he acts when cornered by South Bend's least fine. But I liked the 2012 offense better than the 2010, 2011, and 2013 versions and I'm looking forward to next year.
I just don't see what Kelly could have reasonably done to get more QBs in here given all the other holes in the roster -- some of which, like ILB, are more concerning at the 4-year mark.
I will also cop that QB has been very strange to Kelly
and that we're only here through a fairly strange set of circumstances
5* Crist busts (OK, that happens)
4* Hendrix "busts"
3* Rees is solid but limited
3/4* Golson has a fabulous redshirt frosh year, then he cheats on a final and misses 2013
5* Kiel comes on board at the last minute, but transfers after a new starter has a great RS frosh year
4* Zaire got mono
Contrast that to somebody like Hoke who's still living fat off the prior coach's recruiting.
I have absolutely no idea...
how we're going to cobble together a rotation of three or four inside linebackers next year. It could be a really big problem area, as could defensive line of course (depending largely on Tuitt).
(Edit: This seems misplaced, but it's in reference to your last sentence.)
Yep, its dicey at best
Especially if Deeb isn't ready to make big contributions.
I'd be surprised if they don't ask Kendall Moore back, just for sake of numbers at the position.
Grace
Deeb
Moore
Schmidt
After that, you're either DCEing guys from other spots or counting on freshmen (Yeargin?) to play right away.
he might not carry 100% blame for the current QB situation
But I think he has some culpability. Perhaps a softer approach with Kiel or recruiting a different 2012 recruit entirely.
I understand it's a tough job, but I don't think Kelly is totally blameless for the current QB situation, either.
That's a reach
"Softer approach to Kiel"? Seriously?
You know what happens with benched quarterbacks? They transfer. That happens with every team in the country and we are not immune, and have never been immune under any coach.
That he transferred before the Golson situation doesn't make a difference. He would not have started ahead of Tommy Rees.
What if he had lost Golson to injury?
Should Michigan expect 10+ wins without Gardner? Alabama without McCarron? A&M without Johnny Paycheck? Louisville without Bridgewater? Clemson without Boyd? Ohio State without Miller? Georgia without Murray? South Carolina without Shaw?
McCarron is probably the only solid "Yes" among those questions, maybe Miller. 8-5 after losing your starting QB for the season is not necessarily a bad year.
A&M without JFF
Would they make a bowl game?
They would get to 7 wins for sure.
Their OOC schedule isn't exactly strong and they play a good portion of the weak SEC teams.
They would be far from a BCS team, though.
his #2 guy is playing at a pretty good level
It's important to remember this is his #2 guy, not plan A, and I don't think he had anything to do with losing plan A.
I agree that the problem is the 2012 QB
But you don't say no to the #1 QB if he fits what you do, and taking another guy who had decent skills would be tough given the mentality of kids these days -- who wants to be career backup to Kiel?
It's a long way from the days of Thomas Krug, who is not only a great dude but was a good football player and decided to pick ND over a likely starting job somewhere else.
I'll first couch to only having public and ISD info
That said, my recollection was Kiel was a total, last second windfall which Kelly and ND had very little to do with other than keeping the door open. Would there have been a 2012 QB if not for Kiel? My thought is the staff probably should have been "more in on" other 2012 prospects, but they just weren't.
I'm not sure what was going on behind the scenes, but as has been often documented that 2012 recruiting plan was strange at best and poor at worst.
How much is fair to put on Kelly?
He inherited diddly-squat at QB relative to his peers (I'm thinking mainly of guys like Hoke, Meyer, Sumlin and Mora). He's recruited an excellent QB prospect in each of his four classes. Things like Golson (who'd be a national star by now) flunking out and Kiel choosing not to compete aren't within his control.
he didn't get much at QB thanks to Weis
The best Kelly could reasonably have done, was recruit a second QB Golson's class. Of course, that may have cost him Golson.
This is debatable.
Dayne Crist, on paper, which is all he was when Kelly arrived, was very well regarded.
It didn't pan out, but whether that's Kelly's fault or Dayne's fault is open for debate.
Also:
"4* Hendrix "busts"
5* Kiel comes on board at the last minute, but transfers after a new starter has a great RS frosh year"
Its not like there haven't been options. They just haven't "been developed"/"panned out".
Kelly did not inherit a good QB situation...
He should have inherited a senior in Clausen, but Jimmy left with Charlie. So he needs a new starter.
Crist looked great on paper, but he already was recovering from a knee injury when Kelly arrived. Remember that Kelly had to persuade Tommy to enroll early in order to insure that there would be even one scholarship QB ready to go for the spring practice.
Where Charlie really screwed the pooch, however, was not taking a QB in the 2009 class -- the Manti class. We had plenty of room, but Charlie was content to rest on his laurels after landing Clausen and Crist.
So, Clausen is gone, no sophomore, and Crist already has a bad knee -- and both quality and quantity at QB was lacking when Kelly arrived.
I think that's unfair to Weis.
Weis was very active recruiting QBs, but as you might expect they weren't very interested considering:
* Clausen on campus
* Crist in the wings
* coming off 3-9 season
He really wanted Aaron Murray, but lost out pretty early to UGA. Fine. And Weis was in early on a somewhat unheralded QB who later got attention from schools like Oklahoma, but he couldn't pull Pachall away from an early commitment to TCU. Weis even talked to Tom Savage, who was highly rated but nobody thought was particularly good, but he wanted to stay home and play at Rutgers.
Eventually he fell back on two "safety pick" QBs -- Rees type smart underwhelmingly-skilled guys from the Chicago area -- and went 0/2 on them, with Budmayr eventually choosing Wisconsin and Watkins sticking to his pledge as the first Northwestern commit.
I don't think you can say he just "rested on his laurels". Kids weren't interested. Even ones who should be shoo-ins to crawl over broken glass to get to ND were turning ND down.
Murray and Pachall are the only 2 that did ANYTHING either.
I would liked to have seen Montana
Two? Nate and . . . .Hannah?
I forgot about that Rees note on enrolling early
That would be five QBs in two years
I think you'd have a hard time finding a program that brought in five scholarship QBs in two years.
I think you're right. Ask where the program is going
Can we be a playoff team in 2014? In 2015?
We absolutely should be in the mix in 2015
The schedule isn't a pushover, of course, but we should be extremely dangerous offensively. Assuming Golson is back -
QB - Golson, Zaire, Kizer
RB - Carlisle, Bryant, Folston (insert freshman)
WR - Daniels (may leave for NFL), Brown, Robinson, Onwualu, Fuller, Prosise, Brent, Holmes
TE - Heuerman, Smythe, Weishar, (Luatua?)
OL - (Guessing here) Elmer, Montelus, Martin, Bivin, Stanley. Will only be replacing one OL from the (presumed) 2014 crew (Lombard)
The defense may still be a question mark, but there will be lots of talent and experience.
DL - Day, Jones, Springmann, (Hounshell), Rochell, Dickerson, Hayes, Trumbetti
LB - Okwara, Grace, Deeb, Jaylon, Councell
CB - Russell, Luke, Butler, Kinlaw
S - Farley, Shumate, Redfield, Hardy
On Daniels to the NFL
Do you think his dad playing in the NFL has a greater or lesser persuasion of pushing him to play?
I see both sides of this. With his dad being in the NFL, it probably makes his efforts to get there that much more of a realistic lifelong dream.
But his dad has also positioned himself nicely post-career to make DeVaris realize how important an education is on one's life. Plus, his dad's success makes the money equation less of a reason for going pro early.
I doubt Daniels will be around in 2015
I think the only question is whether or not he's back next year. My guess is that it's pretty likely, but there's always the chance with a favorable draft grade.
I wasn't really thinking about him returning for 2015.
Just surprised people were throwing out 2014 season, even if there's a chance he could graduate early.
Did Daniels redshirt?
Guys who redshirt at ND can usually graduate by the end of their junior year without a lot of problem.
However, he probably (and this is speculative because I have no idea when his dad played and how much money he made - guys who played in the NFL in the 70s and 80s weren't always exactly making bank) doesn't have as much financial incentive to go pro as opposed to a guy like Michael Floyd or Louis Nix who grew up without a lot and want to take care of their families.
Phillip Daniels just wrapped up his career in 2010
Oh right, I was thinking of the Atkinson brothers.
Granted, from his wikipedia bio, it looks like their dad hasn't exactly bummed around since he retired from the NFL (does a lot of TV and endorsement work) but since he retired in '77 it's very possible he didn't make a lot of money as a player.
Are they the ones who produced Fargo?
Don't forget that at OL we will also still have eligibility
for Harrell, Hegarty, and Hanratty.
Yep
I expect at least one of those will serve as Martin's backup and the swing interior guy (backing up both guards as well). I just think Bivin is going to be really, really good.
depends on a lot
Who's back on our roster? If Daniels leaves, could be another rebuilding year on offense. Then again, if he stays, and miraculously Nix and Tuitt do as well, the roster should be really loaded to bear.
2014 looks like a pretty tough schedule with FSU and Louisville (although Bridgewater is unlikely to return), in addition to the usual. 2015 looks manageable, although Texas and USC could both be into their 2nd year of a rebuilding effort and very tough if they hire the right coach.
Tuitt's at an interesting crossroads
Is his draft stock slipping? If so, maybe he'd consider another year of college to prove himself worthy of that first round money.
Has his hernia made him more sensitive to the possibility of injury? If so, he might want to take the money now instead of risking another year.
Starting to remind me a little of Manti's junior year.
A lot of people never expected to have Te'o for 4 years either, but my recollection is that he was pretty banged up and played through it but didn't look so appealing to the NFL in the process. Obviously, you don't want to hope for Tuitt's play to suffer all season long in the same way, but it's one potential outcome to consider.
Hey - is that a fat joke?
You insensitive bastard.
---
Listen to the voice of Life, and you will hear Life crying, "Be!"
In fairness, I did go with a ship rather than a zeppelin