OT: What are the best books on ND history ...
particularly about ND's place in American Catholic culture or, more broadly, American culture?
Not really looking for football history here, although I'm sure that would have a prominent place. I'm more interested in an institutional history.
The single best book ever written about ND...
Is called Hesburgh's Notre Dame: Triumph in Transition by Joel Conley. It's out of print but they have used copies for sale on amazon.
It's the story of how Notre dame changes during the 60s and explains how hesburgh and the student body came to terms with what being a great catholic university would mean for student rights and such.
No other book has ever explained to me more fully why ND is as it is. Highest possible recommendation.
---
It's really pathetic when someone includes a link to their Twitter profile in their signature.
Also...
Domers by Kevin Coyne is a great read. It's a year at Notre dame basically. I think it was written about the 1996-97 year and follows a set of students as they move through the year from different perspectives.
The book starts with a masterful chapter about climbing the dome as a metaphor for understanding the institution that is powerful enough to stand on its own as an essay independent of the book.
---
It's really pathetic when someone includes a link to their Twitter profile in their signature.
1992-93, if memory serves
I think it's my frosh year. But it might be my senior year. Anyway, I know far too many people in that book. It's a fun read that way. Not as fun as "A Well-Balanced Meal" because "Domers" lacks the realism and truthiness of "AWBM", but still pretty great.
I'm pretty sure you are right. Either 92-93 or 93-94. It
was out before I was a freshman in the fall of 1994. Oak might have been thinking of the fact that several of the kids they were focusing on were members of the class of 1996.
Yeah! That's the ticket.
It was the Class of '96.
Kidding, Oak. How the hell is one supposed to remember those things (unless one's friends are in them)?
The three things I remember from that book are
the presidential election, tying Michigan, and the Irish Guard got in trouble.
In geologic time I was spot on
I would endorse most of the below
One book I think you would love is Shake Down the Thunder. It is the authorized biography of Frank Leahy. Sportswriter Wells Twombly followed around Leahy for the last two years of his life and Leahy opened up to him as he never did anyone else. The book is an excellent, candid first-hand account of ND football. Not only do you get insight from Leahy on his years as a coach, but also on Rockne's regime from a player who was close to him.
It is an often painful read - shockingly candid by Leahy. I always am amazed the things he said to Twombly don;t get greater play. Leahy was a dying and troubled man and had a lot he wanted to get off his chest. He tries to justify himself against his many critics, setting the record straight on faking injuries, allegations his teams were physically dirty, being forced out by Hesburgh, etc. You get a sense of the toll the job took, driving Leahy's wife to alcoholism, alienating his children and wrecking his health by forty-two. You also see how his removal from the job destroyed him - leaving him to spend twenty years just wandering around the country with almost nothing to do - very sad. Twombly is an entertaining and perceptive writer, who also points out the unique romance, pathologies and hypocrisies of ND -- wanting all Leahy could bring, but always holding him at arms length because his sheer zeal for victory embarrassed part of ND's sense of itself. In one telling line, Twombly says something like "Leahy gave Notre Dame all they ever could want on the football field, and they loved and hated him for it in equal measure -- almost like he got it too much, and in doing so he somehow embarrassed them."
In the end, you admire Leahy for his genius, determination and unrivaled commitment to ND, but you also realize that in his heyday he made Urban Meyer look like Maria von Trapp. Ruthless does not begin to describe how tough and unrelenting he was in some of these stories. It might be hard to get hold of, but for the deep-in ND fan, I think it is the most insightful book re the program. Sperber's is the best scholarly work. Twombly really gets the soul and the pathos of things.
PS - just saw it is available on Amazon http://www.amazon.com/Shake-Down-Thunder-Frank-Leahy/dp/B001RY4JA0
I like that book, part of what I call the "Leahy Trilogy"
along with Jack Connor's book "Leahy's Lads" and the recently published "The Forgotten Four."
One of the things I loved about Coach Leahy's drive was his explanation that he wanted to inspire America's youth to see what great things can be accomplished with hard work. As Johnny Lujack said in Wake Up the Echoes (although the context was different), "...and that's the kind of a guy he was and he meant it!"
I agree with all that. Very, very good book. But hard to
read at times, because of how raw it is, emotionally.
Great summary. Just bought a copy. Thanks.
Thank, y'all. Some great suggestions.
For what you need: "Being Catholic, Being American"
by Robert Burns, a History Professor at ND. It is the definitive source on the rise of Notre Dame from it's origins in the Holy Cross Order. It comes in 2 volumes and is really a superb piece of work. He was working on a third volume (volume 2 ends at the start of the Hesburgh era) when he passed away a few years ago. It is really a shame that he did not get to finish it. The 2 volumes are extremely long but well worth a read if you are looking for the definitive history of ND and how it and it's Catholic roots fit into American culture. I did not enjoy volume 2 as much as volume 1, but I think both are well worth the read.
There was a blurb about him and the work in ND Magazine last month.
As an FYI, I had Robert Burns for my Freshman Seminar writing class. He was a really good guy and had an interesting history himself.
Volume I is terrific
I didn't even realize there was a volume II until a recent article about Burns in Notre Dame Magazine. I've purchased it, but haven't got around to reading it yet.
The book is excellent and full of fascinating facts about Notre Dame's history. The account of the Rockne era is as good, in its own way, as Sperber's. I found it interesting that Notre Dame while of course founded by a Frenchman, it always had a significant Irish presence: four of the seven priests who accompanied Sorin north to South Bend were born in Ireland.
Sorin's relationship with the Irish was also interesting:
"Even though four Irishman had made the long cold weather journey from Vincennes to the lakes with Sorin and shared all the difficulties of a new foundation with their leader, it is clear that in the early years of Notre Dame, Sorin was not pleased with the way the Irishman adjusted to life in a religious community. In the 1840s, Sorin shared the prejudices of his nationality and class about the Irish. While Irishmen exhibited many of the virtues essential for the religious life, according to Sorin, they were people possessed with one terminal flaw that had the effect of negating all those virtues. That flaw was instability, that is, they were the most changeable of all races. Dissatisfaction, penchant for complaint, and the disposition to blame others for their own failings along with an excessive affection for hard liquor for all behaviors that followed from this unfortunate racial flaw.
In dealing with the Irishman generally during the early years of his mission, Sorin adopted a stance toward them that was similar to one frequently encountered among high placed ecclesiastes in Rome: listen sympathetically to complaints, counsel patience, and then discount much of what has been alleged in complaints because opposition and indignation were only matters of course with them. Over the next 40 years Sorin had to deal with a great many priests and students of Irish birth or descent. As a matter of fact, he was overwhelmed by them. Though he moderated his views about Irishmen somewhat and evinced genuine sympathy for the goals of Irish nationalism, he was always inclined to attribute instances of perceived religious disobedience by priests and brothers or mischievous or bizarre behavior by students of Irish descent to their Gaelic temper."
-Burns, Being Catholic Being American, p.18
"Flaw"?
I think this "flaw" represents our greatest assets.
Dissatisfaction, penchant for complaint, and the disposition to blame others for their own failings along with an excessive affection for hard liquor for [sic] all behaviors that followed from this unfortunate racial flaw.
I'm confused. Is he writing about the founding of ND or...
the internet message board era?
F'n A ... $35.00 bucks for each volume from UND Press!
that's the one I was trying to think of
My first two choices would be God, Country, Notre Dame and
God, Country, Notre Dame.
Just a great read.
Also, Knute Rockne: His Life and Legend (which contains
some of Rock's own unfinished autobiography).
anything by Grisham or Sparks
Shake Down the Thunder by Murray Sperber.
I know it's primarily about football, but it goes into a great deal of detail about the Catholic culture in the United States around the turn of the century, as well as the culture in academia around that time that helped to form the University.
Notre Dame vs the Klan was already mentioned.
Her Loyal Sons also goes into the atmosphere that surrounded Notre Dame in the mid 1920's.
Newspaper reporters
Also doubling as promoters of early 20th Century games AND reffing said games.
Unbelievable that this happened.
---
-Ya boy Jackmerius Tacktheritrix
well, when they were handpicked by Rockne it was ok
The history of CFB is so shady. It's awesome.
Really puts into perspective the scandals we see today. There is nothing new under the sun.
Especially when it was Granland Rice.
Although I'm sure Granny was the epitome of impartiality.
I loved ND vs the Klan
Not much football, great story.
You always do. That's why I come up here.
I very much enjoyed Notre Dame vs. The Klan
What about Notre Dame vs. the Klahn?
---
"F--- everyone who isn't us."
#Team128
I get Notre Dame vs. the Klan but what about the KKK?
Notre Dame vs. Khan was much better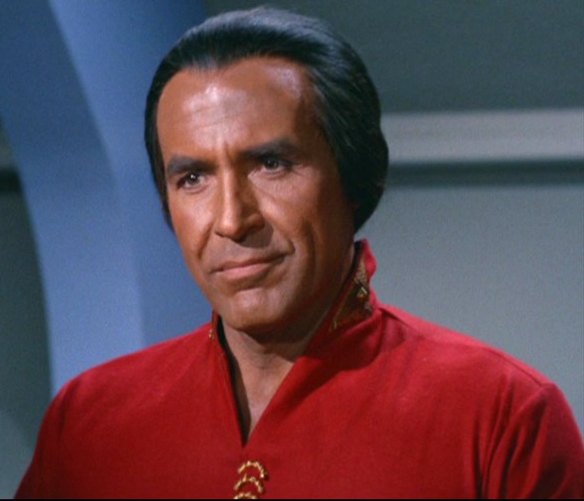 Notre Dame v. the Clan was enlightening, to say the least.
They taught a Nation to diversify their investments.
[ No text ]
---
"F--- everyone who isn't us."
#Team128
Don't you ND people know your history?
I feel for you.

---
"F--- everyone who isn't us."
#Team128