TPG Book Club
I was inspired by Jeff's post below. I'd love recommendations and for folks to chime in with things! Here's what I've read since last summer:
The Signal and The Noise by Nate Silver -- Silver is likely most famous for his election blog and he also had a significant role in the Moneyball movement. Overall, I found this book accessible to a broad audience while simultaneously covering analytics and predictive sciences concepts in depth with a strong, realistic flavor. I enjoyed the various applications Silver stepped through and he also highlights a couple ideas on how to become an analytics superstar: focus on data rich areas where there analytics have yet to be applied. I think somebody who's read a Gladwell book and not come away horribly confused could step right into this book and come away with a lot of useful knowledge and thought. The book is a recent release, so the examples are all current which is very nice.
Nassim Nicholas Taleb -- Taleb has written three excellent books: Fooled By Randomness, The Black Swan, and Anti-Fragile. These aren't so much independent books as they are iterations. For the most part, they are very good books and I would recommend that they are almost mandatory reading who is seriously into analytics as a professional or a hobbyist. The basic themes of the series have to do with Analytics Gone Too Far, Don't Fall Into The Traps of Modernity and Modern Science, and What Analytics Can't Do. These are extremely important things to think about and Taleb does an excellent job of highlighting these. The downside of this series is that Taleb is extremely dense and fairly indulgent at times. Just to be clear, these aren't prescriptive analytics books at all. These books are fairly inaccessible, just shy of the border with text books. Occasionally, Taleb seems to fall into the Gladwellian trap where he remembers he had a cutesy framing for his book and tries to draw a couple broader points back into that framework. He's especially guilty of this in Anti-Fragile. If you're just going to read one, I'd suggest Black Swan. Personally I think Anti-Fragile badly needs an editor, although I enjoyed it.
Neal Stephenson -- I picked up and read Cryptonomicon and Quicksilver. Cryptonomicon is probably in my top 5 favorite books. How have I missed this guy for so long?
The Idea Factory -- Not an analytics book, but I've taken to reading books about technology. This book is the biography of AT&T'd Bell Labs from the 1930s up until the modern day and focuses on several of the key innovations like the transistor, fiber optic cable, cell phone towers, and satellite based communications to come out of that place. Bell Labs is near and dear to my heart since my father worked there for over 30 years. After reading this book, I'm pretty jealous.
The Geography of Jobs -- This was a pretty interesting book about the geographic evolution of America's economy and job market. Moretti discusses the implications of the burgeoning innovation based economy and the gradual movement towards major innovation hubs within the country. He also discusses how innovation hubs that do not adapt (like Detroit) gradually start to die out.
The Man Who Thought Different -- A Steve Jobs biography. There's not much sugar coating here and I thought Blumenthal did a good job framing Jobs's life within the context of an address he gave Stanford.
The Information -- Just started reading this book. Very excited for it.
==============================================
Others on my to-read list:
The Mathematical Theory of Communication
Thinking Fast and Slow
Snow Crash
Just finished "Freedom" by Franzen
I hated it. Why does every child in a modern novel have to be completely unlike every child who has ever existed? Also, Franzen seems to have zero empathy for his characters, which seems like a shitty way to right a novel.
Also just reread Dune, still sweet.
About half way through Tinker, Tailor, Soldier, Spy. My very first foray into la Carre, or any spy novel. How did they make this book into a movie?
Also about half way through the final volume of The Last Lion, "Defender of the Realm." I really wished Manchester had lived long enough to finish it. Reid is component enough, but it's really lacking something.
For a fun read try "Freedom" by Daniel Suarez
A really excellent speculation on automation out of control.
Though much to my surprise, I found myself really liking Franzen's Freedom. All the characters were despicable, yet I found myself really wanting to know what was going to happen to them.
Also if you liked Dune, try "The Golden Age" by John C. Wright - an excellent Space Opera.
Books are for F***ING F****TS!
Dylan, you are suspended from posting for one minute.
Some random recs.
I firmly believe Stephenson is one of the best novelists of our time. He has a gift for making difficult concepts understandable (I'm currently reading System of the World, book 3 of the Baroque Cycle, which has a lot to do with currency in early 1800s Great Britain). He also has a way of making the reader feel simultaneously really smart and really ignorant at the same time - always encouraging the reader to further research outside his books.
People have already mentioned my go-to fantasy recs (aSoIaF and Malazan Book of the Fallen) so I'll go a little deeper: Memory, Sorrow, and Thorn by Tad Williams. It's a more traditional coming-of-age story than either of the other two, but it's one of the first series I read that revolved around an overriding theme. It's also a relatively "low magic" setting, which probably appeals to the new breed of fantasy reader introduced to the genre by the Game of Thrones HBO series.
Last I'll recommend The Mental Game of Poker by Jared Tendler. It's focused around one of my non-ND football hobbies but most of the ideas he discusses are useful in all competitive walks of life. He spends a lot of time talking about learning theories that Brian Kelly is quite versed in and uses quite a bit. If you've ever wanted to read about what BK means by "unconscious competence" it's worth a read.
Context-free recommendations
American History: The Rise of Theodore Roosevelt
"Fun" Economics: Naked Economics (not sure why this is never mentioned along with the Freakonomicses of the world)
Game theory: Thinking Strategically
Humor: More Information than You Require
Running: Chi Running
Self-help: Mindset
Summertime: Dandelion Wine
For the TED crowd: any books by Dan Pink
On my list:
Joy of Home Brewing
Data Mining Techniques
The Dangerous Animals Club
I'm disappointed there were no grammar books on that list
I mainly read Fiction. Currently going through Malazan
Book of the Fallen and really enjoying it. It's a complete 10 book series. I'm on #5. They are dense reads and you just get dropped into the universe so you definitely feel lost/confused for the 1st half of book 1.
Most of what I read is on my GoodReads: http://www.goodreads.com/NDGeo
A Soldier of the Great War, Mark Helprin
Came out about 1992 or so?
A few others
Threshold non-fiction advice: If you haven't read The Best and the Brightest, I recommend starting there. You could be excused for occasionally forgetting the book's about Vietnam, because we keep making the same mistakes.
Fiction: Billy Lynn's Long Halftime Walk, by Ben Fountain
Religion: Is the Reformation Over? by Mark Noll (ND Professor)
The Portnoy's Complaint Award for Unenjoyable Book by the Author of One of My Favorite Books: Streets of Laredo, Larry McMurtry
Passage of Power, by Robert Caro -- the best of the LBJ saga (and the PBS American Experience episodes on LBJ are also great)
Easy, enjoyable book: Dream Team, by Jack McCallum
Nazis: The Third Reich at War, by Richard J. Evans, and Hitler and Stalin: Parallel Lives, by Alan Bullock.
I'll second Billy Lynn's Long Halftime Walk
Since you listed some war books....
I always found the Vietnam war to be fascinating. Here are my favorites about it:
Dispatches by Michael Herr. Great book by a war correspondent in Vietnam. He was also a technical consultant for Apocalypse Now, and some of the scenes from the book are in the movie.
A Bright Shining Lie: John Paul Vann and America in Vietnam by Neil Sheehan.

Once Upon a Distant War: David Halberstam, Neil Sheehan, Peter Arnett--Young War Correspondents and Their Early Vietnam Battles by William Prochnau.

Fire in the Lake by Frances Fitzgerald. Excellent history of Vietnam and its politics from the Vietnamese perspective. Too bad our leaders didn't know this history before going to war.
Although it's considered a must read, I didn't enjoy "The Best and the Brightest." I found it to be pretty tedious, but it did provide great descriptions and information about the key national players in the war.
I have not read the following book yet, but it was written by a friend of mine. I've read one of his earlier books and it was pretty good. This one has good reviews on Amazon. Bob was a company commander during the Tet Offensive.
Days of Valor: An Inside Account of the Bloodiest Six Months of the Vietnam War by Robert Tonsetic.
"We Were Soldiers Once... And Young" really affected me
A handful of the soldiers in the book were friends of my parents, but I would have been moved regardless. I sobbed like a pre-menstrual woman during a Little House on the Prairie marathon while reading the appendix to the book.
Two other of recent vintage that I recommend are "Fearless" by Eric Blehm which if it were fiction would be mocked as silly and unrealistic, and "The Outpost" by Jake Tapper.
I read Dispatches last year and found it really compelling
It's one of the best war books I've ever read.
Two more and then I will stop.
Team of Rivals is outstanding, but pretty scholarly.
For a laugh, I found "How to Talk to a Widower" by Jonathan Tropper to be quite good.
Patriots, by Christian Appy, is another decent Vietnam one.
Everyone loves The Things They Carried. I'm not sure why, but I didn't.
Dispatches was very good. Forever War reminded me a little of Dispatches, which is a big compliment.
Matterhorn by Karl Marlantes
A few recommendations in a different vein...
There has been much discussion on the analytics works, so I thought I would throw out a few from some other genres:
History:
Killer Angels by Michael Shaara
--Historic novel about the Battle of Gettysburg
Historical Fiction:
Brethren/Crusade/The Fall of the Templars by Robyn Young
--Good historical fiction centered on the Knights Templar
Fantasy:
The Wheel of Time series by Robert Jordan
--14 books! I am currently on #8 of the series and have really enjoyed them, even though things get a bit slow at times. If you enjoyed Lord of the Rings, these might be a good fit for you.
The Name of the Wind by Patrick Rothfuss
--The first of a three book fantasy series. The second isn't quite as entertaining and the third isn't out yet.
I hesitate to recommend the Song of Ice and Fire series (better known as The Game of Thrones to TV fans) as I got annoyed at the end of the third book and during the next two.
The Killer Angels is one of the best books I've ever read.
Never understood why everyone hated Wise Man's Fear
well, disliked it, compared to Name of the Wind. I enjoyed it just as much if not more than NotW.
I understand most of the bitching about the Felurian chapters but they weren't that long and it was clearly a case of Unreliable Narrator.
I didn't hate it...
I just thought it wasn't as good as the first and didn't progress the story as much as it could have. Still enjoyable though.
I loved Wise Man's Fear
But then again, that's just me.
Never thought I'd get into fantasy
But the "Song of Ice and Fire" series, particularly the first three books, is really good. I'm on my second go-round and am preparing myself to be annoyed (again) once I start the 4th book.
The Rothfuss books were outstanding. Can't wait for the 3rd installment.
In addition to finishing up the "Wheel of Time" series, Brandon Sanderson also has several other interesting offerings which are enjoyable, if not necessarily epic in scope. He might be a small step down from some of the *better* fantasy writers out there, but at least he puts out a bunch of books.
I agree on SoIaF (possible spoilers)...
Book Three was, IMO, the clear highlight. I enjoyed Book 4, actually.
Book 5 annoyed/alarmed me. I've only read that one once, but that one confirmed my suspicion that he has absolutely NO idea how this whole thing gets resolved. He's still adding characters and plotlines, and there is zero chance that this thing gets resolved in about 2300 more pages.
Agree there is no way to wrap it up any time soon...
and that is really what starting annoying me. Hey, let's bring another dozen characters in with complex background stories to tell. There are things going on in the last part of Book 5 to set up some action in later books, but who knows when he will get to it.
I guess I hadn't put much thought into who Jon Snow's mother was because I didn't see it as important, but that certainly fits with the character and how Catelyn Stark treats Jon.
Does anyone else think that Martin modeled Tyrion after himself?
Does Catelyn know about Jon?
(Obviously, no one really "knows", but GRRM has made enough winks on this point that any other resolution would be massively disappointing.)
I am not a game of thrones scholar, but I was under the impression that Ned lied to *everybody*, even Cat, about Jon being his own kid, rather than the child of Lyanna and Rhaegar, out of fear that the baby's claim to the Iron Throne would get him murdered like Aegon.
One thing people have seized upon lately is that Jon's wound is described as "smoking", which is a weird word. Unless he's the "prince that was promised" born of "salt and smoke", which seems incredibly likely when you think about it. Unless that prophecy is about a ham.
She openly talks about
Not knowing who Jon's mother is, and speculating which of Ned's love interests it might be (Arthur Dayne's grieving sister seems to be the most likely candidate per Catelyn and others). Think its fair to say that the wool was pulled over her eyes.
As for Jon, I believe Melisandre thinks he's a good candidate for Azor Ahai since she sticks around at the Wall even after Stannis takes off. The fact that he's very likely a Targaryen, with the blood of the First Men running through his veins (through Lyanna Stark), seems to make him the most likely candidate.
IMO it's very likely she did NOT know.
Mmmmmm . . . ham. My take ...
is that Ned lied to everyone, including Catelyn. I think that if she knew that Jon's presence was just "Ned being Ned" she'd be cool with it. But her antipathy towards him really seems to strongly favor her not knowing.
What really annoyed me in Book Five (spoilers):
Was that with Griff and Quentyn Martell, it was virutally the same story twice, for about 2/3 of that book.
Unless about three dozen characters get dragon-roasted at one time, there is virtually no way to wrap this up gracefully in two more books.
The biggest loose end is Catelyn and the Brotherhood. Those guys better have been more than comic relief, given the number of pages written about them and the cliffhanger at Breanne's execution.
The Quentyn storyline
Is really baffling in hindsight. Can't really see it leading to anything in the future, so it served as a huge waste of space in Book Five.
(spoilers)
And consensus amongst the Westeros.org folks is that "Aegon" is not a Targaryen.
Yep. IMO...
of the two, that's the one that should never have happened.
And if Aegon isn't a Targaryen, what is he supposed to be? That was the plotline that was actually somewhat interesting.
A fraud
Speculation seems to center around him being a son of one of the families in Pentos, across the Narrow Sea, being passed off as a Targaryen.
Interesting...
Because he was being pushed by Magister Illyrio.
Also, it seems like it would be overkill to have basically used the Bran/Rickon trick twice in the series.
That's what I find equal parts annoying and awesome
about GRRM and his style. With so much of the action happening "offscreen," there's no way to tell whether these characters are actually dead, or if there's just some shitty gossip floating around. And throwing in the "magic" that the red priests/priestesses have only makes this more complicated.
One of my wise friends said...
If you don't see a body, they aren't dead.
But the red priests do throw a wrench into things.
I think the list of characters who have "come back to life" in some way, shape or form include:
Lady Stark
Bran
Rickon
Beric Dondarrion
Supposedly, Aegon Targaryen
Jon Snow simply can't be dead, so chalk him up.
And my guess is that Gregor Clegane is about to join that list . . . at least sort of.
And Wights don't count.
The red priests... eh....
I hardly even count their resurrections as the same characters.
I'm not sure...
Beric Donarrion seemed about the same.
Cat Stark, not so much (but she needed a little more help).
We barely knew Beric.
Before Thoros brought him back he was just "a guy". Not really remarkable at all, just someone the little girls thought was cute, Ned had a nice enough opinion of, a middling swordsman/jouster, small house and lands.... not someone you really think is capable of starting and leading a successful insurrection against the crown. But that is what R'hllor wanted so that is what he became.
He's insistent on 2 more books.
They will probably both be MONSTER books, but that's what he says.
Yeah. I'm going to need a squire of my own in order
to carry the book on the train.
I bet the last book will have to be multiple volumes...
These books will probably finally push me to a Kindle.
I absolutely love my Kindle
And I didn't really expect to. It was a gift a couple years back, and my reaction was "Um, great." Since then, I've read many more books than I would have otherwise. I have the e-ink version of the Kindle, which makes the visual experience very similar to reading a hard copy of the book. It's incredibly portable and my cover has a built-in light (I read a lot in bed after my wife's gone to sleep). I can carry tons of books with me wherever I go, and I can get a book immediately if connected to the web.
I think the cheapest version is only $70 - which I'd find perfectly suitable (it's essentially what I have). No 3G, but I don't at all regret not having it.
It helps tremendously to have a public library that's got a good selection of e-books available. I get 90% of the books that I read from the library (ours uses overdrive.com) - which naturally saves money. Importantly, the selection at ours is ever-expanding. Even my wife, who reads a book every 1-2 weeks (compared to me at one per every 1-1.5 months), has found the selection adequate.
Seconded
Though lately, I've been having a ton of trouble with my Kindle freezing. I've considered calling Amazon about it because I'm sure they will probably just send a new one, but I'm not sure whether all the books I have are archived.
I'd probably go with the Fire, so I could both read and also
do stuff like this on the train. But I didn't know that libraries had electronic books.
I saw it the other way
(The biggest spoiler and nerd warning possible here. I'm so sorry.)
You'll have your southern Targaryen force, with the Dornish teaming up with the Golden Company. From the north you'll have Jon Snow (not dead), Stannis' folks and the wildlings. Dany is coming soon, teaming up with the Greyjoy fleet, the khalasar and Tyrion. I'm going to assume the Targaryen forces take over just in time to help the Wall fight off the white walkers, mainly using the dragons, ridden by Dany and Jon Snow, who is really Rhaegar's son and Ned's nephew. Not sure how the Stark kids fit into this, but I'm sure they'll have some fun times. If it's true he told the HBO producers how things are supposed to end if he dies, at least he has some basics sketched out in his head.
I think that's about right...
Things seem to be moving generally in that direction. I don't see the connection you are making between Danerys and the Greyjoys, though. Did I miss something towards the end of Book Five (my train can lull me to sleep).
Totally agree that Jon Snow is the child of Rheagar and Arianna (they had Sean Bean beat the crap out of that line in the show that "you don't have my name, but you have my blood" or whatever). But at the same time, if Jon is truly a Targaryen, why did he get so scarred from his burn when he fought the wight at Castle Black? That's the one part of that that bothers me. Also agree that there isn't a chance in hell that he's really dead.
And the fact that this is the Song of Ice and Fire mean that we are going to have to see some sort of integration between the storylines of the Wall and of Danerys.
I do think he has some idea of where he wants it to end. But I am not at all convinced that he has any clue about how to get there with any sort of subtlety at all.
On your first
Isn't Victarion on his way to Dany in Books 4-5 with a fairly large fleet?
Maybe...
I just can't remember what happens to that guy in 5.
I'm sure he was on his way there
But now there's a little voice in the back of my head saying that something happened to him (a storm? pirates?) before he could get to her.
I just looked it up...
On A Wiki of Ice and Fire.
Euron gives Victarion that horn and sends him to get the dragons. In the process, Victarion gets hooked up with that red priest and becomes a follower of R'hallor as well as the Drowned God.
Wow (spoilers)
I don't know why I ever thought of that angle with Jon, but I'm sure you're right. There was a recent Grantland podcast involving the 2 producers of GoT and they talked about sitting down with Martin and Martin asking if the 2 knew who Jon's mother was. They apparently got it right.
I'm looking forward to the Dornishmen (particularly the Sand Snakes) taking the field in the next book. And Victarion needs to start kicking some serious ass, worthy of his seriously ass-kicking name.
I'll say one thing---
If Jon Snow is actually dead, then Martin spent 4 books and thousands of pages on literally nothing.
He's the Luke Skywalker of the entire thing, and the revelation of his parentage, assuming that's where they're going, makes Ned a better character, too.
Re-read GoT after hearing this theory. It becomes OBVIOUS.
Further (spoilers)
Now that I'm thinking about it some more, if you're right, I would have expected the show to do a bit more about Lyanna so that the ultimate reveal wouldn't be so confusing.
I suppose it will be telling to see if the show brings her name up any more over the next few seasons.
Yes, they...
Pretty much completely ignore about 75% of the mentions of her over the first two books. Particularly any connection between her and Rheagar.
He keeps telling everyone (some spoilers)
That he has a general idea of how its going to wrap up, particularly the story lines of the main characters. He has apparently told the producers of the HBO series his ideas and thoughts in case something happens to him.
But I agree with you - the consistency with which he drops new characters into the story is disquieting.
And while I thought Book 5 was tedious at times (I'm not sure I've ever really loved a singly Dany chapter), I felt Book 4 was pretty clearly the weakest of them all. But then again, I have little patience for Cersei and love the heck out of Jon Snow and Tyrion. Having to read an entire book without your two favorite characters is frustrating.
Book 4 was the weakest...
But I had been told by a half dozen people how much they hated it, so the bar was pretty low.
Sanderson's Mistborn is awesome.
And Way of Kings was one of my top-5 books I've read over the past couple of years. Though if you don't enjoy waiting for books, I'd hold off on reading it. Way of Kings is book 1 of a planned 5 (maybe 10) books series.
I enjoyed Way of Kings as well
Its been panned by some elsewhere, but I thought it picked up steam about halfway through and set up what should be a pretty fun and interesting series.
I thought Mistborn started well, but lagged a bit at times in the second and third books. But Sanderson did do a pretty good job creating that universe. The stand-alone Mistborn novel was also enjoyable.
In the fantasy realm, His Dark Materials is very, very good
Although its subject matter is very controversial and probably not for everyone.
I did like them...
but didn't love them. My wife has a few cousins that wouldn't let their kids see the movie (The Golden Compass) because of the atheist viewpoints throughout.
Shake Down the Thunder
I mean, if anyone here hasn't read it yet. It should be the starting point for all debate on the long-term or global issues surrounding the football program and the tension between programmatic excellence in the world in which the program finds itself and the higher ideals of the academy.
Heck, even those who have read it should read it again. If somebody wants to lead a book club on it, I'll re-read it.
Which one? They both kind of fit your description.
+ "Natural Enemies" and "Fighting Irish on the Air"
Both of them besides being fairly interesting to any ND fan are sure to raise your wrath up regarding the envy of Notre Dame that consumes that college in Ann Arbor.
Stupid school wanted to basically destroy college football just to spite Notre Dame for being better at it than they were.
On my to-read list:"Arrogance and Scheming in the Big Ten"
Wow its written by an ND grad and my library has it!
Look like I'll be making an extra stop on the way home.
http://www.msu-umbig10.com/?page_id=72
The Author
David J. Young practices Internal Medicine for Lakeshore Health Partners in Holland, Michigan. He grew up in East Lansing, graduated from the University of Notre Dame du Lac ('77) and Wayne State University Medical School ('82) and completed his residency training at the University of Minnesota ('85).
The author's interest in the history of the Big Ten was first piqued in the spring of 1976 when his neighbor Mr. Jack Breslin, executive vice president of Michigan State University at the time, took a break from mowing his lawn to watch a game of commando basketball being played by the three Young boys next door. David had just completed his junior year at Notre Dame; he was home for a brief visit before returning to South Bend for summer school. Brother Mike had just been accepted at "du Lac" as a transfer student from Michigan State. His announcement, mentioned during a break in the pushing and shoving, allowed Breslin the opportunity to share a tale about Notre Dame, the University of Michigan and their roles in either aiding or hindering Michigan State's quest for membership in the Western Conference decades earlier. Although the senior Young was intrigued with Breslin's comments at the time, he was more interested in resuming the commando basketball game with his kid brothers.
But thirty-two years later, due to an unusual set of circumstances following a contentious Irish-Spartan contest, the doctor was unexpectedly reminded of Breslin's comments. He decided to investigate the well-known story in greater detail. Over the course of three years he would visit 13 archives, read 14 books and interview a half dozen people. A passion to understand became an obsession to reveal the truth regarding one chapter in the history of a unique intrastate rivalry. The end result of his labor: Arrogance and Scheming in the Big Ten – Michigan State's Quest for Membership and Michigan's Powerful Opposition.
The starting point of any ND football library
Sperber's Beer and Circus's is also worth a read although he comes across very schoolmarmish in that one.
I'd really like them to put that badboy on e-reader.
A must read for fans of Irish history:
Although I hear the one author is a self-promoting ass.

http://www.amazon.com/The-Fenians-Rebellion-Atlantic-1858-1876/dp/1572339195
$45!
Does it have pretty pictures, at least, as we get mugged for cash by UT Press?
Congratulations.
Thanks...
as you know, I'm getting a pittance from each book sale. I sure as hell didn't make much on my first book. I don't expect this one to be any different.
The Univ. of Georgia...
owns my butt, nicely referred to as intellectual property; I get no "residuals" on exhibition catalogues and the like.
It is OK, because really only my mother reads my books anyway.
Ever read Peter Taylor's books on the Troubles?
I had a guy in a Galway bookstore give them to me. Each once is about a different side of the Troubles: IRA, Loyalists, and the British. I've read the first two but haven't found the last one.
They were jointly done with a BBC series and have some amazing interviews.
I've not.
Tim Pat Coogan has probably the best book on the Troubles. I'll check these out.
Eh, I prefer books co-written with William Shadner
He's been ignoring my calls
ever since we performed together on that album of Abba covers.
slainte!
Congratulations!
Does it come with a CD of the Fenians?
Even better...
I will come to your house and read it to you, assuming you provide copious quantities of Middleton Rare.
I was thinking of
but a personalized reading would be great. I just ordered a case of MR.
Have you read Ireland by Frank Delaney? Any thoughts?
I've not read it.
I wish I had more time to read novels, but just about all of my reading is either for my classes or for research. Case of MR? I'll be on the next plane. And I'll bring my guitar and sing the Metalica version of Whiskey in the Jar.
That friggin author put his book on Facebook....
...eleventy-threeve times in the past week. What a clown!
(congrats)
Like I stated, he is a self-promoting ass
who only cares about selling books. And for the record, it was only 3 times and 2 of those were updates on his timeline. And he also thanks you.
some recent favorites
Mostly fiction:
Hilary Mantel's books about Thomas Cromwell (Wolf Hall and Bring Up the Bodies): beautifully written historical fiction. A Place of Greater Safety, her novel about the French Revolution, is also worth checking out.
Carlos Ruiz Zafon's The Shadow of the Wind: a gothic mystery set in post-Civil War Barcelona. The prequel, The Angel's Game, isn't quite as good, but still a fun read.
Andrew Loog Odlham's Stoned: a memoir about London in the 1960s by the former manager of the Rolling Stones. Oldham is a pretty solid writer and the stories about the London r&b scene are interesting.
Jasper Fforde's Thursday Next Series: really funny metafiction about a literary detective. A nice mix of smart and slapstick.
Salman Rushdie's Joseph Anton: a bit too self-important and the constant name-dropping gets annoying after a while, but parts of it are really excellent.

At the moment, I'm working my way through Volume Two of the Complete Sherlock Holmes. The best of these stories still hold up.
what are the best of the Holmes stories, in your opinion?
I got hooked on the latest BBC incarnation with Cumberbatch. I've had a box set of Sherlock on my shelf since high school but never cracked it open.
I prefer Zingelbert Bembledack's version
Hound of the Baskervilles is the best of the novels
The Sign of Four is also pretty solid--a huge improvement over A Study in Scarlet (the first of the bunch). Of the short stories, I'd go with "The Adventure of the Blue Carbuncle,""The Adventure of the Speckled Band," "The Adventure of the Engineer's Thumb," "The Musgrave Ritual," and "The Final Problem" as my personal favorites.
I also love the BBC series--it's what got me back into reading these books. In many ways, I think the tv show actually improves on the original stories. They've done far more to develop the characters than Conan Doyle ever did.
The Cumberbatch show is outstanding
Guilty Pleasure
I watch Elementary every now and then.
I watch it as well. MUCH better than I hoped. Very good.
Inspired by your post I'd recommend a work of high quality
For those who like high brow reading.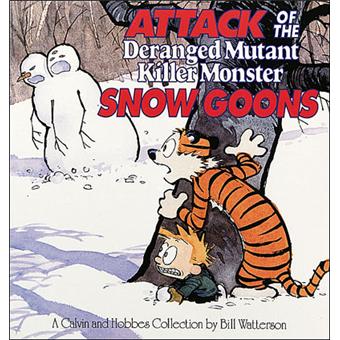 Kidding aside, I own the hardbound full collection.
It's one of my favorite possessions. Beautiful production value and the content is, of course, brilliant.
Just picked that up on eBay and read a few with my son
It's one of those things that you're just glad exists. So well made.
And the Pearls Before Swine books!
a recent magazine article by a ND grad
Michelle McNamara (ND '92) writes a true crime blog (truecrimediary.com) and recently put together a feature story for LA Magazine on the "Golden State Killer", a serial killer who operated in California in the 70s and 80s and who police suspect is still alive somewhere. It's a gripping, if grisly read.
http://www.lamag.com/features/2013/02/27/in-the-footsteps-of-a-killer
McNamara worked with detectives on the cold case who provided previously-unseen evidence from their files for the article.
I'm working up a spec script about the article.
If a few things fall into place, Lifetime could be a good outlet for it.
I even have an indie guy lined up to play Patton Oswalt.
new leads & tips as a result of the article
Latest entry on the blog:
That was linked on longform not too long ago. Very good.
she did a reddit "Ask Me Anything" on the piece
Profile on her in the next ND Mag
She's also married to Patton Oswalt.
I knew her when
She's an old friend from the LA days.
Her blog has a lot of good stuff, if you like reading about true crime.
She would be Mrs. Constable Bob then.
I just ordered a copy of Portnoy's Complaint
I'm embarrassed to say I've never read any Philip Roth so I thought I would start with the big one.
Others in various states of partial completion:
-- Steve Levy's book about the founding of Google.
-- City of Glass, Paul Auster
-- Girl with Curious Hair, David Foster Wallace
-- Dot.Con, John Cassidy
Probably my least favorite book of all time.
I really liked American Pastoral, but Portnoy's Complaint was, in my opinion, awful.
I just got done with Consider the Lobster, then read the piece on John Ziegler. I've made a few unsuccessful runs at Infinite Jest, but now I'm inspired to try again. The Ziegler thing is hilarious: http://www.theatlantic.com/magazine/archive/2005/04/host/303812/
Dexter Filkins' Forever War is excellent, if anyone needs yet another War on Terror book.
What he said, mainly.
I thought "American Pastoral" was one of the best books I had ever read, and "Portnoy's Complaint" was a chore to get through -- very one-note, and not a fun note at that.
anybody want a free copy of Portnoy's Complaint?
speaking of Filkins/WOT
check out The Looming Tower by Lawrence Wright, a history of radical Islam, from the early 20th century right up until the planes hit the towers. I found it essential background for making sense of the nightly news in the last decade or so.
That's my favorite of the bunch.
Ghost Wars is not far behind -- it's deeper, but the Looming Tower is broader.
Also No God but God by Reza Aslan
Essential background on Islam.
I spent about five years reading almost nothing but WOT books, so have a lot more recs lurking in my brain. Looming Tower is probably the best background, but Richard Engel's Fist in the Hornet's Nest and War Journal are the best on-the-ground for the war's start and its civil war meltdown.
also, Wright just published a book on Scientology
I tagged this with "books"
I figure there will be a bunch of these over time
great
There are some older book threads too. I'll see if I can find them.
Some recs off the top of my head and office bookshelf
Bloodlands by Timothy Snyder
-- a redefinition of the tragedies you think you know about in Eastern Europe in the 20th century.
The Gun by C.J. Chivers
-- a history of the AK-47 and the failures of the American military to create their own version. It might be the most ubiquitous manmade object in the world.
The Beautiful and Damned by F. Scott Fitzgerald
-- its descriptions of New York still hold up. Better than Tender is the Night.
A Sense of Where you Are by John McPhee
-- a clinic in profile writing, about Bill Bradley at Princeton
The Coldest Winter by David Halberstam
-- the Korean War by the greatest American nonfiction writer
A Death in the Family by James Agee
-- my favorite book by my second favorite writer
An Unfinished Life by Robert Dalleck
-- great bio of JFK
Washington by Ron Chernow
-- an excellent bio that helps humanize the first president
The Plague by Albert Camus
-- what do humans become in isolation?
The Greater Journey by David McCullough
-- Paris as muse for Americans in the 18th and 19th centuries.
For trivia nerds, his book "Brainiac" is pretty good too
Not really sure when this happened, but most of my reading has almost moved entirely to non-fiction at this point. I like historical fiction (e.g. The Killer Angels and Leon Uris' work) and periodically re-read a few of the classics that I enjoy (Count of Monte Cristo, Dostoyevsky, Shakespeare) but rarely ever pick up a novel anymore.
As for some of my recent non-fiction favorites (many of which read like novels)...
Hits close to home, but Hampton Sides' Hellhound on his Trail was a great account of the assassination of MLK and the manhunt for James Earl Ray.
Speaking of which, Manhunt by James Swanson is a similar account leading up to the assassination on Lincoln and the hunt for Booth.
I'm in the middle of Destiny of the Republic by Millard about (you guessed it) the assassination of President Garfield. I'm only about 10% of the way through, but it's been very enjoyable thus far.
I've read several of Erik Larson's books - Devil in the White City, Isaac's Storm, Thunderstruck, In the Garden of Beasts - and all have been very entertaining. I'd highly recommend his stuff.
I'll second "Destiny of the Republic"
The book really suggests that thanks to some random loon, the nation was deprived of a man who probably would have been a pretty ace commander in chief.
Larson writes a lot about murderering Michigan alumni
Crippen was class of 1883, Dr. Mudgett MD 1884.
He still has a lot of untapped material with Richard Loeb 1922, Lohn List 1950, Ted Kacynski MA1964, PHD 1967 and Carolyn Warmus 1986.
Of the Larson stuff, I really liked "Isaac's Storm." As for
"Devil," I actually would have loved that book without the serial killer plotline. Just the Daniel Burnham stuff was fascinating to me. The killer story was a colorful addition, but the Chicago history stuff is really cool. And it's even cooler to go down to that part of town and try to reconstruct it all in your head, based on the landmarks that still exist.
Great recs
"Destiny of the Republic" is really enjoyable, covering a lot of important concepts (antiseptics, early stages of telephone) with a president I knew little about but led a truly amazing life.
If you enjoyed "Hellhounds" and "Manhunt" (both of which I really enjoyed as well), you should check out "Assassination Vacation" by Sarah Vowell, which covers the murders of Lincoln, Garfield and McKinley. I recently finished "11/22/63," which is an interesting and very, very long alternate history of the Kennedy assassination. I'm not sure a good McKinley book exists.
Finished "In the Garden of Beasts" not too long ago
Thought it was good, but nowhere near as engrossing as "Devil in the White City."
Think it had quite a bit to do with the fact that I really didn't like any of the Dodds at all. I'm not sure if Larson went into the project intending to have them come off as "heroes" of a sort, but the whole family just comes off rather poorly throughout most of the book.