a chapter in Layden's book focuses on Joe Tiller
and the emergence of the one-back spread, and specifically one play, the "bubble screen."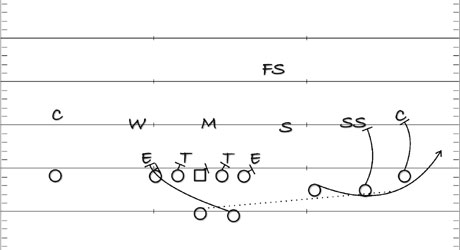 This play was gold against teams with heavy linebackers accustomed to stopping the run. Layden claims (via Tiller) that the first time this play was ever run (by any team, anywhere) was in his second game at Purdue, versus Notre Dame in 1997. Holding onto a narrow lead, Purdue faced third and one, and instead of running Alstott up the gut, they bubbled it out to Vinny Sutherland who went 30 yards.
locked
---
a chapter in Layden's book focuses on Joe Tiller

- Jay, 2011-02-28, 11:22