yep, "over" = shifted to the strong side of the offense
Usually there will be a LB deployed at the LOS somewhere too, but it could be the strong or weak side in either case. Here's a Pete Carroll 4-3 Under with the TE covered by the linebacker: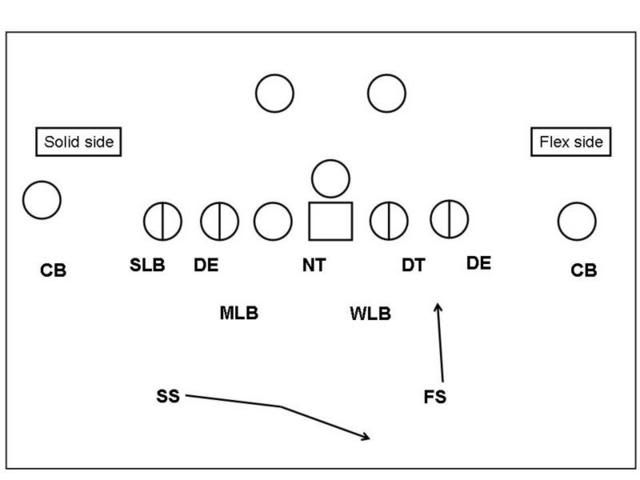 This is from a great read on Pete Carroll's 4-3 Under base, from a clinic talk given by the Poodle himself. Some good diagrams in here too, along with some basic defensive philosophy things.
locked
---